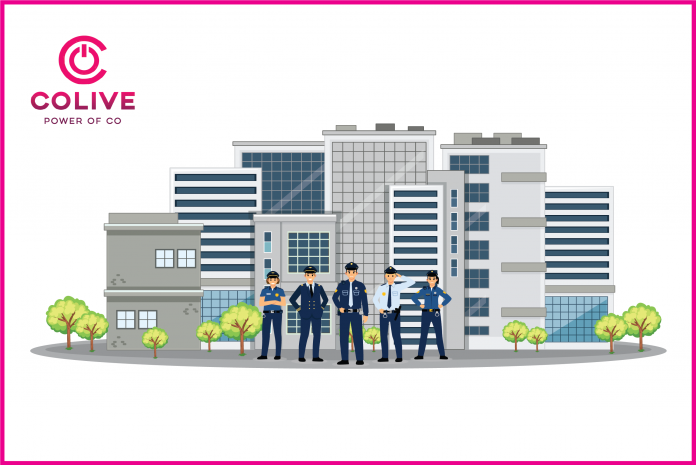 Bangalore is known as the 'Silicon Valley of India' with the corporate offices of Multinational Companies and numerous IT and Business Park. People from all over the nation come here in search of opportunities and achieve their dreams and aspirations. Yet moving to any city outside your home, you would surely want to find an affordable and safe place to stay. Talking about the IT Hub of India, there are many safest places to live in Bangalore. 
When compared to other major cities of India, Bangalore stands its might. It has a glorious history with numerous ancient and medieval kings. Though the city never served as the capital city for many kingdoms like the Chola Dynasty in ancient times and the Vijayanagara Empire of medieval South India, yet it always remained a crucial part. Today the city is an IT hub and adored by the millennial generation who come here to pursue their dreams and make a career. 
The weather of Bangalore is awesome which means that by staying here you can beat the heat of other busy and overpopulated cities of India. Even in the hottest days of Summer in May and June, the weather remains soothing to all. Secondly, apart from being a centre for all major startups, it also can be used as a base to explore other major tourist attractions nearby. There are many of them in close vicinity of Bangalore including Mysore, Chikmagalur, Gokarna, Hampi, and more. But what about staying here as a resident especially if you are first-timer? Which locations which serve you the best? Where will you find the safest places to live in Bangalore? 
We will surely answer these questions in a while but let's first talk about the challenges newcomers have to face in a city like Bengaluru. First of all, you will be faced with the dilemma of whether to stay in a PG or an apartment. Then, depending on the budget you would easily choose between the two. Secondly, you will face the challenge of a good location which would fit your budget. But the fact that the rental homes situated near prime locations and in the vicinity of IT parks and corporate offices will be costlier to you —  can't just be ignored! 
Moreover, safety is also an important factor to consider when moving to a new city outside your hometown. While there are numerous cities in India where crime is high, Bangalore is considered one of the safer options to live in India when compared to Delhi and Mumbai. 
So, where are the safest places to live in Bangalore located? Let's find out. 
Book Now Best Pg In Hyderabad
The Safest Places to Live in Bangalore  
1. Electronic City
As the name suggests, Electronic City is the hub for India's largest electronic industrial parks which spread over 800 acres. Well, a few years ago this area was quite less developed, but today it's no less than a rocket station.
That's not all! E-city is very well planned and soon will transform into a 'living lab' offering urban services of global standards. This area is a little away from the mainstream city but compensates its residents offering them one of the safest places to live in Bangalore. 
Book Now Best Pg In Electronic City
2. Sarjapur
Sarjapur is no more a little town but has developed rapidly to one of the key localities in Bangalore. This area is well connected to Whitefield, Outer Ring Road, Electronic City, Marathahalli, Koramangala, and many more.
Being home to some of the IT giants, this area has seen many IT professionals settling in and around the area. Also, Surjapuri is considered to be one of the safest places to live in Bangalore.
Book Now Best Pg In Sarjapur
3. HSR Layout
HSR Layout or Hosur Sarjapur Road layout is a popular suburb lying in the South-East Bangalore. Developed by Bangalore Development Authority in 1985, HSR Layout is now considered as one of the most preferred areas to reside in by millennials as it is located near many IT parks and corporate offices. 
Though you can't truly call this place one of the cheapest places to live in Bangalore, it surely is well gated and one of the safest places to live in Bangalore. But living near HSR Layout in itself is great as the place has several shopping malls, restaurants and corporate offices of many startups and companies. 
4. Whitefield 
Home for many IT companies and IT parks, today an increasing number of people are choosing to live in this area, but high price accommodation does hold much back. Whitefield is very well-connected to the rest of Bangalore, it is also the main junction between key highways connecting Vizag and Hyderabad.
In a pool of numerous IT companies, this place is buzzing with working professionals and entrepreneurs making it one of the safest places to live in Bangalore.
Book Now Best Pg In Whitefield
5. Koramangala
Koramangala is one of the safest places to live in Bangalore, providing affordability at the same time. It is filled with the ambience of shopping malls, multiplexes, restaurants, cafes and other places to spend with your friends and family. 
Since the 1990s it has developed into a commercial hub due to its location between Electronic City and Bangalore. Moreover, since it is near Electronic City you can save the commuting expenses by staying here. 
Book Now Best Pg In Koramangala
6. Indiranagar
Indiranagar is considered a heaven for people who love to live in the ambience of malls, pubs and restaurants. Though not one of the cheapest places to live in Bangalore, being a locality buzzing all night even on the weekends makes it one of the safest places to live in Bangalore.
But people consider themselves lucky if they live close to this locality of Bangalore as this is the perfect place for millennials to spend their time with friends, family and loved ones around the pubs, bars and restaurants to dine in. 
Book Now Best Pg In Indiranagar
7. Bellandur
A suburb in south-east Bangalore, that is bounded by Bellandur Lake to the north, Sarjapur Road to the south, HSR Layout to the west, and Devarabisanahalli to the east. A few years ago, Bellandur was more or less a barren land until early 2000 when IT infrastructure slowly began to develop.
Owing to this development, accommodation in Bellandur is quite affordable as compared to other parts of the city. This locality is home to thousands of IT professionals, thanks to the huge tech parks and growing infrastructure and even one of the safest places to live in Bangalore. 
Book Now Best Pg In Bellandur
Bangalore —  the capital city of Karnataka is truly the first choice of millennials to reside in. The Silicon Valley not only serves as the IT hub of India but also as a major attraction of the youth population who not only love to travel in and around the place but also love to reside in the city to achieve their goals and aspirations. So, ranging from Koramangala to Marathahalli and Kundalahalli to Indiranagar, the above were the safest places to live in Bangalore. Where would you love to reside in?
New in Bangalore and looking for a clean, hygienic and well-maintained place to reside in at an affordable price? Enjoy a comfortable stay at Colive which has taken several steps to keep its residents safe in the ongoing health crisis, without compromising the services offered at its facilities located near prime tech and business parks around Bengaluru, Hyderabad, and Chennai. At Colive, we always care about the security and safety of our residents. 
While the above were a few of the safest places to live in Bangalore, Colive surely is the safest option to live there. Visit the website of Colive to know more!