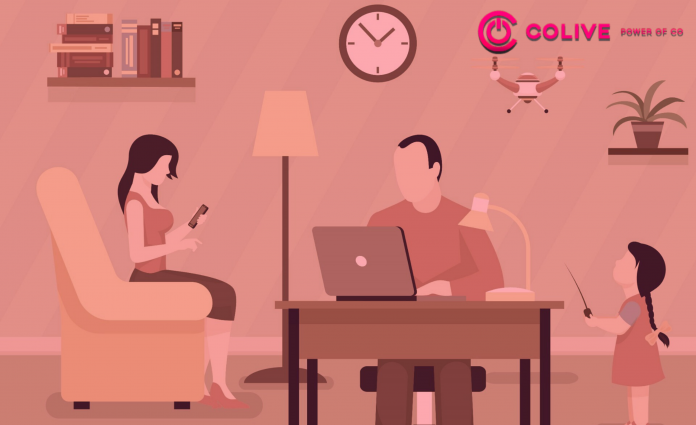 We are living in a world that is being rapidly transformed through prodigious innovations and disruptive technologies. From an impact perspective, all of us are facing a unique, nonetheless ubiquitous, challenge of either adopting the possibilities of an innovative tomorrow or face the bleak reality of obscurity and modern non-existence. Talking about these many innovations, there are numerous smart home devices around which can help you save time and money.
The advent of science and technology has opened up numerous doors of possibilities. Just compare your life to the 90s. Today life has become much easier, isn't it? Just take for instance communication.
Earlier where you had to post a letter to communicate with your friends and family and your message would sometimes take weeks to reach them, with the advent of technology, you can send them hundreds of messages in a day just with a few taps on your phone. Technology is improving day-by-day and so is the quality of life with home innovations like smart home devices.
This innovation not only applies to the transitions we see in the daily-use products with smart home devices but also is impacting the businesses around us. The concept of innovation doesn't merely revolve around updating technical aspects of a business but also mandates redefining and innovating business strategies and models.
Transitions in technology and increased availability and usability of data are the two major factors that have contributed to the rapid growth of digital innovations. We are growing digitally as well, with newer concepts like the Internet of Things (IoT) and Artificial Intelligence (AI) impacting our day-to-day life and the way things used to function before.
But, talking about the digital transformation of business is a different topic to discuss all together and a topic for another day. Coming back on the track, let's talk about 10 smart home devices that can save your money. 
Also Read: Bookstores In Bangalore All Bookworms Should Know About
WiFi Security Cameras
Though the concept of security cameras isn't new to the world. They have been in use for more than three decades now. You require a complex set up for security cameras like a television set and wiring.
But, no we aren't talking about conventional security cameras but smart security cameras that do not require a complex set up and are one of the best smart home devices you need to get now for your home today. All you need to do is to have a wifi connection. You just need to plug in and configure these cameras with your WiFi and operate them easily at home. 
There are various options available in the market from brands like Yi and Mi. You can order one of these on Amazon now!
Top-rated Smart Lock Systems
Who doesn't want to stay in a safe and secure home? I mean, homes are meant to keep us safe and secure, right? But the advent of technology has some disadvantages too with some or the other person trying to get access to your home. How would you feel safe in your home then?
All you need to do is to get yourself smart home devices like top-rated smart lock systems, which then will help you feel safe as nobody without your knowledge would be able to enter your house. These smart lock systems come with features like biometrics and 4-digit lock system which will make it hard for burglars to break-in and enter. 
You can check this amazing lock system on Amazon here, for instance, and decide for yourself if it is worth giving a try or not?
Smart Speakers
Smart Speakers are a trend in the contemporary world that aren't just mere speakers you would like to tune into for your favourite songs. Though the original purpose of speakers was to amplify sound, today these speakers have become smart with the advent of technology and AI. 
Take Amazon Echo for example, which isn't just a speaker but your own personal assistant. Using such smart home devices, you can perform several tasks like asking Alexa to turn off the lights, ACs, and playing some music, weather forecast, and even the latest news headlines. 
You can buy it here! 
Smart Lights
Lights and LED bulbs are found in each and every household of India these days but did you know that there are now smarter ways to use them with the advent of smart lights? If not, you are missing out on some cool features like the ability to change the colour and brightness and many more.
Yes, we are talking about some premium features that the advent of technology has brought into lights and bulbs which can be operated using your smartphone. Take for example the Wipro WiFi Enabled Smart LED Bulb which is one of the must-have smart home devices.
It can not only connect with your smartphone but also has an additional feature like connecting it with Amazon Alexa and Google Assistant. 
Give this smart LED bulb a try but clicking here! 
Smart Plugs with added functionality
Traditional plugs used in most households have only one function which is adding a power supply source to your electronic appliances. But did you know that these days, you can even but smart plugs which come with added functionalities like connecting it to your smartphone and operating it remotely or even to your voice assistants like Alexa and Google Assistant?
Take, for example, brands like Syska which have introduced smart plugs to the markets which can be easily plugged in a socket and can be easily connected to air conditioners, lamps, fans, etc. 
Check out this amazing smart plug by Wipro here! 
Smart Robotic Vacuum Cleaner with Voice Control
Cleaning your house can be a hard task at hand especially for the millennial generation which barely has any spare time. This then becomes a hard task especially on the weekends but what if there was a smart robotic vacuum cleaner that could easily finish up the monotonous and tedious work of mopping your floor.
Well, there is! With the advent of technology, smart home devices like robotic vacuum cleaners are available in the market today which can easily be connected with your smartphones and automated voice assistants like Alexa and Google. 
Check out this amazing smart robotic vacuum cleaner by ECOVACS here on Amazon! 
Smart WiFi Doorbell
All of us want to stay safe and secure in our homes. But how will you make sure that your house is safe even if you are out? This is where the advent of technology comes into play. You can leave your woes behind with smart home devices like the smart WiFi doorbell which can be accessed by your smartphone remotely.
Take for example the Wipro Next Smart Doorbell which comes with features like sending a notification to your smartphone whenever a visitor presses the doorbell. 
Smart Ceiling Fan with Mobile App Control
Your normal ceiling fans are getting an upgrade in the contemporary world of technology with smart ceiling fans which come with various features like mobile app control and connectivity with Alexa and Google Assistant.
Take for example the Orient Electric Aeroslim Ceiling Fan which has easy mobile connectivity and comes with additional features like fan scheduling, turbo mode, sleep mode, and many more. You can get this smart ceiling fan here!
Smart Smoke Detectors with Mobile App Control
Hazards and accidents are often unknown happenings. You need to be cautious especially while being at home. But some electronic devices and kitchen gadgets can catch fire without your notice. The minor fire which could have been easily extinguished can turn into a major disaster.
What would do then? All you need is to get a smoke detector installed in your home and what if smoke detectors could work remotely and be operated using your smartphone? Yes, it is possible with the advent of technology through smart smoke detectors which will easily send a notification to your smartphone.  
Smart Remote Control
Smart remote controls are must-have smart home devices. These can be used to operate household devices like ceiling fans, air conditioners, TV, smoke detectors, and other smart appliances using a single remote control.
These can even be connected to your smartphones so that you can easily access them remotely. Take for example the Smart Harmony Remote Control by Logitech which is compatible with around 270,000 electronic devices ane can even be operated using assistants like Alexa and Google. 
The advent of science and technology has truly opened up numerous doors of possibilities not only for the business firms but also for home automation through smart home devices. These devices not only make our day-to-day life easier but also help us save our time and money. And technology is the mother of all and it wouldn't be wrong to say that we need to adapt to it in the rapidly changing world in order to survive and feel safe and secure. 
Such security is ensured across all properties of Colive which comes with top-notch safety features, well-placed near IT parks, and in prime locations. In the ongoing crisis, Colive continues to care for the safety and security of its residents. While many worry about a safer stay, we continue to provide residents with a hassle-free premium stay.
We not only provide our residents with a hassle-free stay but also offer them a high-speed internet 24×7 to let them have a stress-free work from home and bide their time in their facilities during the phase of the ongoing crisis and lockdown. Visit the website of Colive to know more!