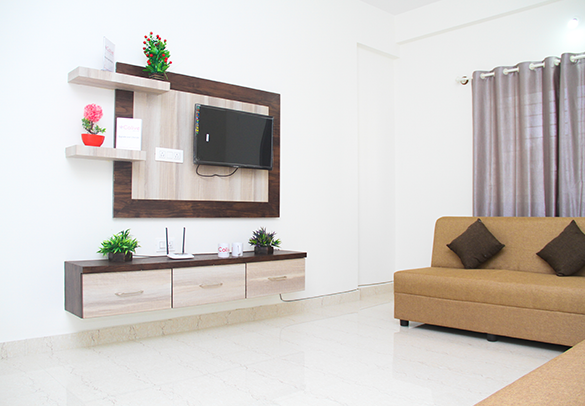 PGs are one of the most widely chosen rental space by millennial's.
With the increase in the number of Luxury PGs in Chennai, the prices have begun to vastly fluctuate on the basis of the amenities offered. The search for a luxury PG in Chennai that offers all the basic amenities has now become more and more difficult.
Location, online access, near to local grocery stores and popular restaurants are few amenities renters seek. As more PGs have entered the marketplace, the expectations of the residents have risen.
5 Amenities Luxury PGs in Chennai should Definitely Include:
1. Wi-Fi:
In today's fast-paced digital world, networking is everything. With Wi-Fi being accepted as a part of the rental agreement, it is a must for all luxury PGs to offer high-speed connectivity to the residents. Also, make sure to check whether the apartment has an optimum internet speed in every room of the apartment.
2. Professional Housekeeping:
While many accommodations will have a common laundry room, a recent and important add-on to standard amenities are – washer dryers and professional housekeeping. Luxury PGs in Chennai should have a 'service area' where this useful amenity is usually present.
Having laundry within the building is a much-needed amenity and you'll be thankful for it when it's time to wash your sheets. As the name goes, a luxury PG should provide the occupant with an all-inclusive living experience for their entire stay.
3. Well-Furnished Rooms:
Well-furnished and spacious rooms with state-of-art facilities. The furnished room amenities should include:
Air conditioner
King & queen size beds with 12-inch mattress
The LCD screen with DTH TATA Sky
Study desk, and
Internet
4.  Secured Environment
Safety comes first and it begins at home. Every Luxury PG in Chennai must have a team of dedicated and trained security personnel apart from a robust security infrastructure. Hence, check on safety instruments, processes and resources before giving your consent.  CCTV,  fire extinguishers, fire safety mechanisms, emergency response teams; the list can get bigger and better.
5. Communal Spaces
The idea of shared spaces in a PG might sound a bit weird but it is the need of the hour when it comes to spending time with the fellow neighbours or peers.
The idea of sharing communal spaces is not widely seen in most of the Luxury PGs in Chennai as it comes under the co-living concept.
So, if you are currently on a house-hunt or bored staying in a PG that charges a hefty amount for minimal to no facilities, you are always welcome to experience Colive. The fully furnished rental homes are perfect for those who enjoy learning from others, enjoy networking, and cooking with a company.
Along with all this, if you need some privacy, you can always chill in your own room with all the comfort & ease.