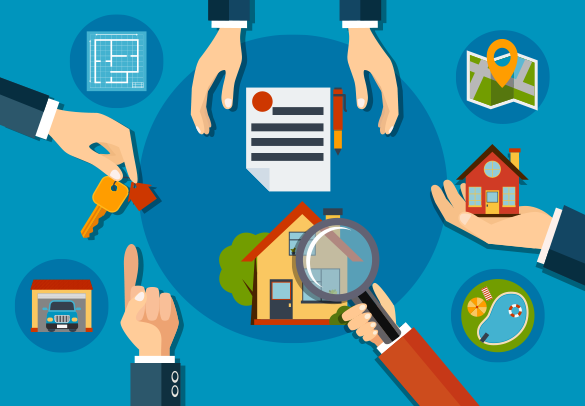 At the time of handing over the flat to the respective buyer, there are several unfulfilled promises that come under notice. These can vary from being an illegal property to poor construction to other such misses. As a result, the tenant feels cheated.
Hence, it's important that while you look for a rental space, you consider the local area and amenities, the condition of the property both inside and out and other associated costs.
So, here's an important checklist to consider before deciding a 3 BHK Flat for Rent in Bangalore:
Budget
Whether you are planning to own a 3 BHK flat or going for rented accommodation, the budget should certainly be the deciding factor. After you have set the budget, lay out all the available options and choose the best in that range.
Location
It is important to take a close look at the location and the nearby locality, before moving into a flat. For working professionals, it is not advisable to go for a rented flat in remote areas as it can be difficult to manage travel and general expenses.
Amenities
Builders promise a plethora of amenities such as swimming pool, clubhouse, and gym, to name a few, at the time of booking. However, it may happen that some of these may be delayed, or not functional at the time of possession.
Therefore, it's important to be aware of the basic amenities in the property that the owner is willing to provide you. Amenities such as the internet, laundry, housekeeping, fully-furnished rooms and a mix of other basic and luxurious amenities should be checked before choosing a rented flat.
Lock-in Period
The lease agreement between tenant and owner should clearly mention the minimum lock-in periods (minimum stay duration) such as 6 months, 1 year or 3 years. Also, at the time of vacating the flat, the adjustment of the advanced security should be discussed. To make this discussion fruitful, it's important to read the agreement carefully before signing it and any confusion should be clarified before moving in.
Thankfully the only option of renting a flat has changed now. What was earlier a series of semi-furnished, shabby rented flats has now transformed into fully furnished rental homes with swanky services. And, the good thing is that millennials are recognizing this shift in the rental space and are using it to their advantage.
Today millennials are looking for all the amenities under one roof, which is most commonly seen in a co-living space. This new concept of community living takes a more consumer-centric approach and tries to provide every possible facility such as gaming rooms, laundry services, Wi-Fi, fitness rooms in an all-inclusive monthly rent. It also has on-site staff such as wardens, housekeepers, and security staff for quick response in case of an emergency.
Today the driving factor for the new-age co-living spaces is to provide an experienced package in a community of like-minded individuals with modern furnishing and services that cater to all your concerns.
In case, you are looking for such a co-living space, Colive is be the best option for you. Know more here www.colive.in