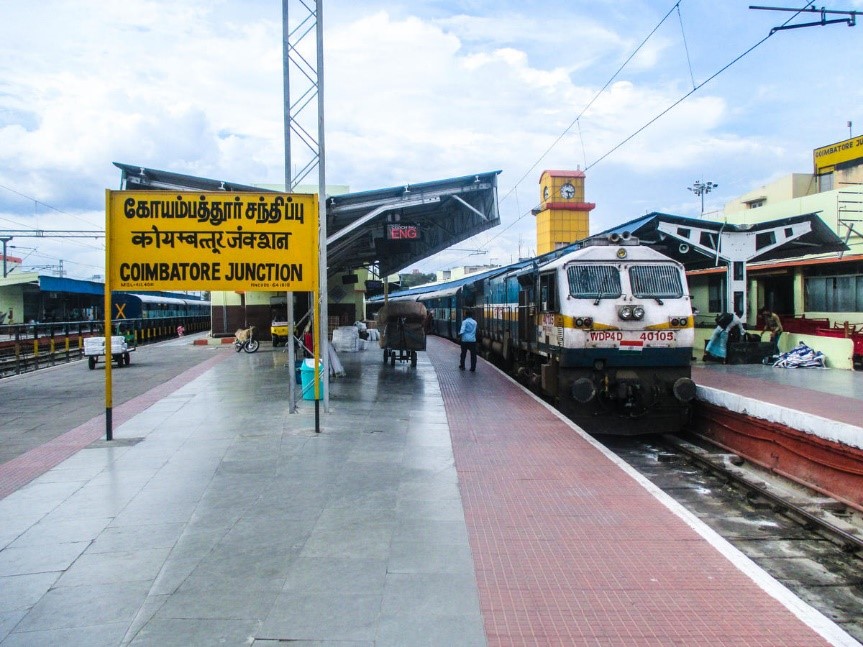 Relaxation and peace are two things that we expect from the place we stay and Coimbatore offers this exact combination. Coimbatore located in the state of Tamil Nadu is one of the largest non-metro cities and has been rated as one of the best cities to live in from the past few years.
The best thing about the city of Coimbatore is that people here respect each other irrespective of the age, gender or occupation.
Coimbatore – The Educational Hub Of Tamil Nadu
Coimbatore is often dubbed as the educational hub of Tamil Nadu as it is stocked with popular colleges and universities like PSG, Karunya university, and Karpagam University. If you are looking for a place to complete your higher education then search no further because Coimbatore is the place to be for this purpose.
Student Accommodation in Coimbatore
Colledge life is pretty amazing, isn't it? But where you stay can make a lot of impact on it. Coimbatore like any other city offers an array of options when it comes to student accommodation, in-campus hostels, private hostels, paying guest accommodations, rental apartments and Coliving are few to name. But again, we cannot ignore the bad reputation hostels and PGs share in common, also bad landlord's experiences can leave you depressed.
CoLiving is surely the answer to all the student accommodation problems. Great places to stay, furnished and serviced homes, access to community are few of the benefits of CoLiving. Living at CoLive means you're always invited and never indebted. Shared living spaces, common amenities, and occasional get-togethers provide for a true sense of community that's often lacking in cities like Coimbatore and never possible in other forms of accommodation.
To know more visit www.colive.com or contact us at 7676000500.
Best Places to stay in Coimbatore
Before you start searching for a CoLive apartment, choose where to stay. Here is the list of best places to stay in Coimbatore.
1. Singanallur
One of the best things about Coimbatore is the climate. The whole place has a lot of greenery around it which makes it a very healthy place to live in. Singanallur has one of the best connectives in Coimbatore, the railway station and airport is hardly 8 kilometers from here and it is very close to popular colleges like Kalingar Karunanidhi Institute Of Technology.
2. Avinashi Road
The second place which comes to my mind is Avinashi Road. This place is surrounded with luxury malls and hotels and is one of the poshest areas to live in Coimbatore. If we talk about connectivity then Avinashi Road excels at that too, the airport is roughly 2 kilometers from here while the railway station is located at a distance of 8 kilometers. This is one of the best places to roam around and hang around with friends.
3. Gandhipuram
If you are a person who loves to be in a corporate environment and is planning to work in a corporate in future, then Gandhipuram is the place where you have to be in Coimbatore. Gandhipuram has the most number of small business in Coimbatore and is a major center for industries and companies.
4. Race Course
This place is often dubbed as the Switzerland of Coimbatore. It is a favorite spot for the fitness freaks as you can spot many running around.  This area has many amazing restaurants, so if you are a foodie then Race Course is the place where you would have to stay in Coimbatore.
5. Sarvanampatti
Sarvanampatti is one of the major reasons why Coimbatore is dubbed as the educational hub of Tamil Nadu. It is one of the fastest growing neighborhoods and is surrounded with a large number of top colleges and schools.
CoLive offers homes at most of the prime locations in Coimbatore, just log into www.colive.com and find your dream home right here.