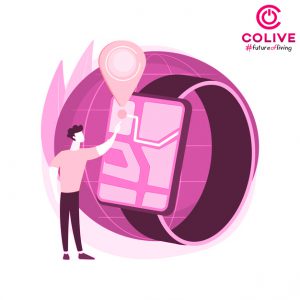 In a fast-paced world, you are always on the move. It could be a new job, a new startup or a new course that you are enrolling for. You may need to move to a new city or even move within the city to an independent living space. However, finding the right living space that ticks all the boxes on your checklist is not easy.
So how would you normally go about the task of finding hygienic, furnished bachelor accommodation in say Bangalore, for instance?
Bangalore being the Silicon Valley of India is a hub for Multinational companies, IT and Business Park. People from across the nation searching for opportunities to achieve their dreams and aspirations land up here. There is so much demand for housing that finding that one perfect place you can call home can be a hard nut to crack.
Moving to a new city, or moving within a city, can be a task. You would check with friends and relatives. You would browse on social media platforms. You could check out rental housing websites. You could physically check out a few apartments. Yet, how often are you lucky enough to get your hands on a fully furnished and affordable apartment you would want to move into? Seldom, right?
Before zeroing in on your dream bachelor pad, what are the factors that you would consider?
Proximity to workplace/college
Type of neighbourhood
Amenities available
Maintenance
Budget
Safety
Let us take a look at each of these points and compare it with what Colive has to offer. By the time you reach the end of this blog, you will realise why Colive is such an attractive proposition.
Proximity to workplace/college
When you scout for a living space, what is the first point that comes to mind? How far will it be from my daily destination? Will I be able to get there on time every day? Can I walk it or will I be able to get public transport easily? When you want to move into an independent living space, it would be ideal to find one close to your workplace/college. That would save you a lot of time in the commute. If you are lucky you could find one within walking distance. That would save you a  lot of time in a busy city like Bangalore where traffic moves at a crawl.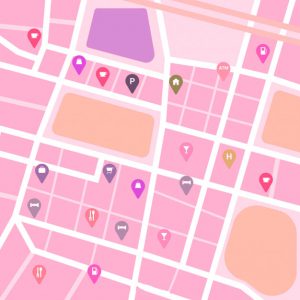 Colive offers ready-to-move-in rental homes in proximity to all the business hubs and IT parks. If this is the most important factor for you, we have you covered. You can select from a range of living spaces available in the vicinity of business districts that will reduce your commute and make it convenient for you around the year. With the traffic snarls during peak hours, you can count it as a blessing if you get a PG accommodation close to your workplace.
Type of Neighbourhood 
Depending on the type of person you are, you may have your preference for a happening neighbourhood with an active social life. Or you may be the quiet introvert who prefers a quiet neighbourhood to wind down after a hectic day at work. Some people like the hustle and bustle of a busy neighbourhood for they seek safety in numbers while others prefer peace and seclusion.
Book Now Pg In Marathahalli
What Colive provides
Far away from the city traffic or even closer to the IT parks, we have the best PG in Bangalore in the best areas to live in the city. Colive is here to cater to all your needs and make your stay comfortable. We have rooms across the locations, from the best residential areas in Bangalore to places closer to a Brewery. You can have your pick of the neighbourhoods depending on your age, social needs and preferences.
Amenities Available 
Whenever you look for bachelor accommodation, it is best to check out the amenities available in the vicinity. Be it a gym, a dry cleaner, grocery shops, chemists, food joints, salon, it is always convenient if these are close by to cover your basic needs.
Let's see what Colive can do for you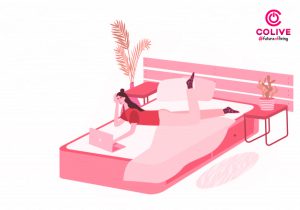 Our fully furnished rooms come with an attached washroom. Wi-Fi has been installed to make your work from home easier. You have a designated study and television when you want to relax and enjoy a flick. We have bunk bed options as well, so you can share your space with your friends. For women who feel uncomfortable in sharing a unisex living space, we have exclusive PG for women as well where they can feel safe and comfortable.
Talking about amenities, Colive residents get to experience a wide selection of premium amenities to unwind and entertain themselves. Start with a cinema room to watch all your favourite movies or live sports; you can even plan a special screening there for your friends. If you are a gaming buff, you can use the gaming zone with the Playstation. It is also equipped with table tennis, foosball, Dartboard, board games etc  For all the date nights, we have a terrace with a beautiful stargazing lounge and a barbeque set up. You can also relax and enjoy some time alone. If you are a fitness enthusiast and want to have a quick workout before your day starts, we have you covered. We have fitness rooms for you to sweat it out. You can use the co-working space to work together, brainstorm ideas with your team or just relax and have a good time.
Most properties have a community kitchen that is fully equipped with utilities.
Colive properties offer dinner service and some serve breakfast as well. This usually depends on the demand for foodservice in the property.  Some properties come with cooking appliances like microwave ovens and induction stoves. The community kitchens are fully functional with cabinets for food storage, gas stoves for cooking, refrigerators and microwave ovens. They are stocked with basic breakfast items like bread, jam, milk and eggs in some properties. On some other properties, we have Big basket vending machines to cater to the urgent needs of Colive residents for provisions or snacks.
Maintenance 
As a bachelor, you may or may not be an expert at maintaining your living space hygienically. It is best to find a place where you can get housekeeping services to maintain your bachelor pad. 
At Colive you get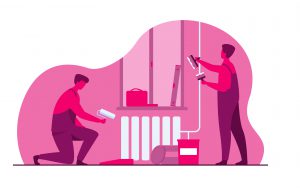 If you are a Colive resident, you do not have to worry about housekeeping and maintenance. We offer the best housekeeping facilities that will keep your space spic and span. It has been the focus of Colive to provide clean and hygienic living spaces by hiring professional housekeeping staff who help to create and maintain a clean ambience.
Each Colive property has inhouse staff to manage, housekeep and ensure complaint free service round the clock. Colive also ensures to provide an adequate supply of water and electricity through 24*7 power back up. All properties have a lift and RO facilities. Laundry facilities are available with industrial washing machines which can be a godsend for bachelors. Basic repairs and electrical maintenance issues are handled by the in-house staff.
Budget 
Last, but not least, let's talk about how it affects your pocket. If you want a place that ticks all the boxes, you may find it too pricey to make sense. Plus, in Bangalore, the security deposit is around 10 months rental which is a big sum too. You just cannot afford to make mistakes while deciding on the house. You will need to keep all your requirements in mind and put down the deposit only when you're sure you have found the right place.
Colive Offer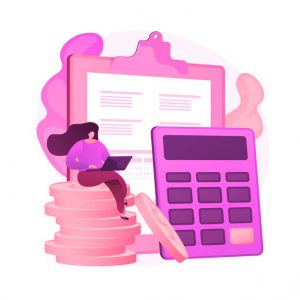 Over time, Bangalore has become one of the most expensive cities in India and with new start-ups coming in every year, the demand for employees has increased. If you are looking to live in Bangalore at the most affordable price, we have got you covered.
Maybe you want a quiet neighbourhood to come back to after a hectic day at work, or maybe close to the IT park where commuting becomes easier for you. Whatever your reasons might be, Colive brings you all the solutions which make life a little easier.
Colive properties charge only 2-month rentals as a security deposit which is much lower than the 6-10 months that is charged normally in these cities. There are properties of various types- stand-alone buildings, gated communities, independent villas and you can choose according to your comfort, preferences and budget. You can take your pick from shared rooms with double/ triple occupancy, single rooms or couple rooms. The rates would vary depending on the size and location of the property and the amenities available.
Safety for women 
Safety for women has always been a cause for concern and more so in recent times. Odd working hours due to early morning and night shifts leads to travel at odd hours which makes it important to have a safe living environment. It is most important to check the neighbourhood reviews especially if you are a single woman with odd working hours. As you are aware, safety is a big concern when you are looking for a single PG accommodation and should be given maximum priority while making a decision.
The Colive Assurance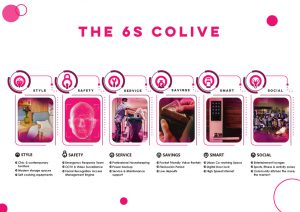 Colive properties are equipped with a 24* 7 central monitoring and surveillance system. Entry to the property requires access cards that use facial recognition software. Nobody except Colive residents, housekeeping staff and guests have access to the premises.  An emergency response team has been set up with a helpline to be used by residents in case of any emergency or threat. The emergency response team has trained professionals who can handle medical emergencies or fire, intrusion, assault and accidents.
Women who are not comfortable with unisex living spaces can opt for all ladies PG accommodation as well.
So, what is the solution to this housing problem that singles face while looking for PG accommodation in Bangalore?
Instead of relying on word of mouth recommendations or normal rental sites, you should be checking out the Colive website which offers everything you need in a single, comprehensive package. The company currently caters to Bangalore, Chennai, Hyderabad and Pune. Did you see how we scored against your checklist?
Sounds like a perfect deal, right?
So, if you are looking for an affordable bachelor accommodation in Bangalore where you can just be yourself, then it looks like the Universe heard you and is conspiring in your favour.
Log on to our website, or download our app and let the search begin! We promise you a truly unforgettable experience.