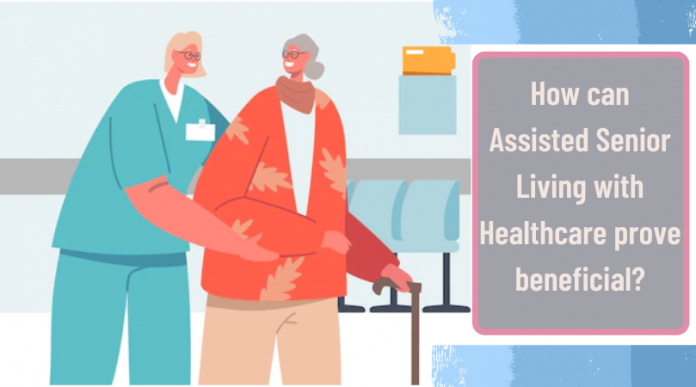 How can assisted senior living with healthcare prove beneficial?
Have you heard about 'assisted senior living'? Well! If the term is new to you then let's get you acquainted with this fresh concept. Assisted senior living is a concept of providing premium independent living facilities for elderly to ensure happy and graceful aging. You must be wondering that living independently in old age is challenging for the fact that right pattern of care and assistance is necessary based upon each individual's specific medical condition. Worry not!! Colive Vanaprastha, an assisted senior living facility has been created taking into account all aspects related to old age including both physical and emotional wellbeing. So, it can be better defined as assisted senior living with healthcare.
Here's how switching to an assisted senior living with healthcare prove beneficial especially for elders who are bound to stay on their own for the fact that their kids are either abroad or moved to a different city for work.
Care and Happiness
At Colive Vanaprastha assisted senior living with healthcare, the elderly get greater opportunity to socialize with other residents of the facility.This proves highly beneficial in ensuring that they don't feel lonely. As a result, they can live together and have a sense of belongingness in a senior living community.
Healthy and nutritious meals
Healthy meals are a way of ensuring wellbeing at every age. And when it comes to old age wellness, healthy and nutritious meals are a must. Colive Vanaprastha provides its residents with wholesome, nutritious vegan meals specially curated based on individual health condition.
Positive vibes
Seniors have all the right to enjoy their elderly phase in the best way possible. Positive vibes around you help evolve positive attitude within you. We ensure that all the Colive Vanaprastha residents are happy and have positive outlook towards their life. The positivity within oneself makes the aging process easier and joyous.
Having partnered with Portea Medical, Colive Vanaprastha provides world-class skilled nursing care facilities to the resident elders. Our highly specialized team of professionals helps elders recover quickly and get back on their feet to enjoy their independence regardless of age.
So, aging can never be a hurdle in living independently. Colive Vanaprastha provides all desired medical assistance and facilities to make assisted senior living with healthcare possible. Explore the top class facilities at Colive Vanaprastha, and enhance your senior's health and general wellness for active aging.