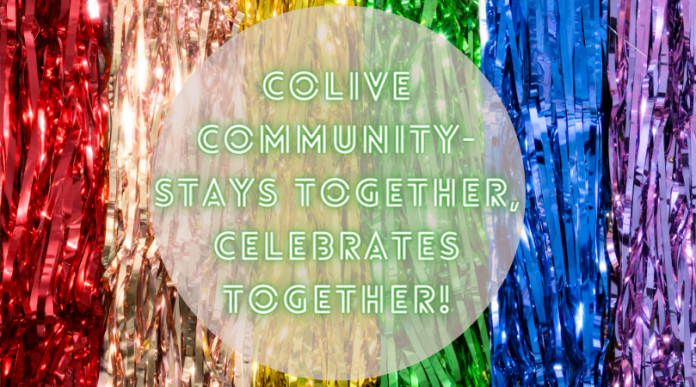 Colive Community: Stays together, Celebrates together!
Moving to a new city for a set purpose is the beginning of a new and exciting phase in your life. But the thought of leaving your family and friends behind should not dim the excitement of this new phase. Here, we are not convincing you to take your family and friends along though as it's far from possible. So, to make thriving in the new city comfortable and cheerful; you get to have the awesome company of the Colive community members. The Colive community is the group of like-minded people that share the same Colive property and hence turn out to be your new family in the new city.
Benefits of staying with Colive Community:
Prevent feeling of isolation
Staying alone or in isolation highly impacts mental health. Your aim of moving to a new city is growth and not deprivation of your mental health. Hence, if you choose to stay in Colive powered coliving spaces then you get the opportunity to build meaningful connections with the community members which definitely prevents you from the feeling of isolation.
Professional development
The community or your close circle can prove highly beneficial in driving your professional growth. When you meet the community members and evolve deeper connections with the people sharing same profession as you; there are higher chances of both parties benefitting from each other in terms of exchange of worthy information that can enhance the chances of career growth.
Sharing happy times
The Colive community not just stays together but also celebrates together. Each weekend has the Club Colive hubs bustling with energy and enthusiasm as we have cool theme based parties happening there. So being a Colive member, you can enjoy the perks of celebrating festivals as well as unique events with the Colive Community.
At Colive, we know that relocating to a new city is a difficult task but we assure that the Colive community makes your experience an interesting one. Happy Coliving!!