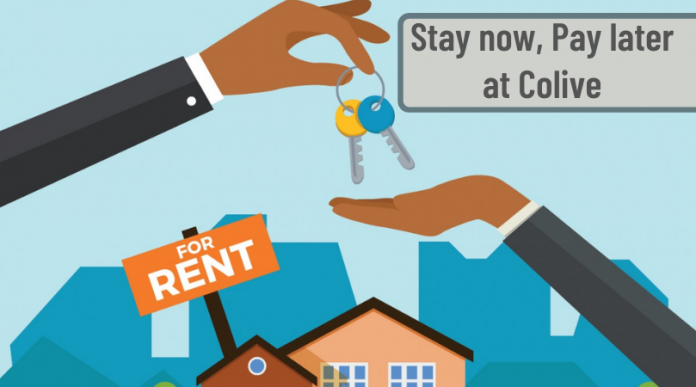 Stay now, Pay later at Colive
Have you ever heard of Stay now Pay later plan at any PG accommodation? No, right? In fact, most PG accommodations burden you with their irrelevant terms and conditions wherein you must pay hefty deposit amounts at the start of your rental agreement with them. We really wonder how such strict terms and conditions work out for most people when they are already burdened with so many miscellaneous expenses linked to relocating.
Hence to ease the burden off your shoulders, you can opt for the exclusive plan i.e., Stay now Pay later at Colive. We can imagine the happy faces after reading about this plan. Colive, your very own PG accommodation platform partnered with ZestMoney to launch the Stay Now Pay Later option which provides tenants with convenience of pay later or equated monthly installments (EMI) on their stay rent. Awesome! Isn't it?
This partnership has especially enabled the students and young professionals to experience stay at good rental accommodations while having the advantage to pay the rent in easy installments via ZestMoney. Hence you neither burden yourself nor your parents for the monthly rental payment. The potential and current tenants can sign up for a ZestMoney account on the app or website. Being an end-to-end digital platform, they can complete their, know your customer (KYC), formalities online and check their eligibility. The best part is that even customers with no credit score can apply and are eligible for a credit limit that they can use seamlessly at the checkout.
This option of Stay now Pay later at Colive has proved to be a boon for the people who are either at the early stage of their career and hence are in dire need of easy financing option for their rent payment. All customers will be eligible to avail the three-month no-cost option as part of the partnership. And the best part is that there is zero paperwork, quick approvals, and no hidden charges.
So, what stops you from experiencing luxury PG life when you get the awesome option of Stay now Pay later at Colive. Happy Coliving!!