We are two decades deep into the 21st century and technology has changed the way we approach life. In 2000, the current world would have looked futuristic but today it is a reality and humans have adjusted and adapted eagerly to the new normal. When technology has made life easier, why complain. Just sit back, relax and enjoy the new age experience!
Do you need to leave your home for anything these days? You can get whatever you need by pressing a few keys. Whether you need to buy groceries, milk, clothes, jewellery, or even take a loan or buy insurance, all you need is to go online, place your order and wait for it to be delivered home. Technology has completely changed the way we live and do things.
Today's millennials have got used to the online shopping culture. They are accustomed to getting the online Genie pop out and attend to their every wish and command. Whether it is a midnight craving, sudden guests, running out of groceries, or paying fees you have an app for it. Left something at your friend's house and can't go all the way to pick it up? Well, there is someone who takes care of that as well. Technology and innovative startups have made our life a lot easier and hassle-free. So, why on earth would you need to stick to the old-fashioned way of house hunting? You can surely find a way to do your property hunting online.
So what if it is PG accommodation? If there is demand, it is bound to be supplied. That's market economics simplified for you.
It is a busy life we are leading and nobody has the time to go through the physical stress of house hunting, going up and down unfamiliar streets in a new city, trying to find the right place at the right price. It can be quite tricky dealing with brokers and house owners on your own. Unless you have a fair idea of the prevailing prices in a locality you could easily be taken on a jolly ride. While taking a PG accommodation on your own, you need to be extra careful about the people you would be sharing space with. Who vouches for their integrity? What is the recourse if something goes wrong later?
What are the advantages of booking a PG accommodation online? Let us explore these, one at a time.
The entire range of options at your fingertips 
Unlike the traditional style of house hunting where you depend on the neighbourhood real estate broker, today, you have access to complete information at your fingertips. You can just type in the right keywords on your google search and voila, a list of search results will pop up. When you apply the right filters, you can narrow your search to the neighbourhood and price range that you are looking for. There is no need to walk up to every address that the broker provides and waste your time and energy. A little bit of smart navigation will throw up all the information you want.
Book Now – Pg In Marathahalli
Virtual tours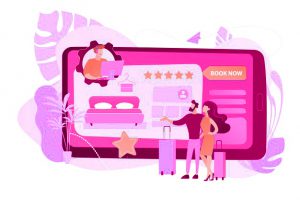 Once you identify a few properties that meet your needs you can opt for a virtual tour of the property on the website. The property manager can conduct a guided tour of the property and you can get a fairly decent idea of the size and location of the property.
Neighbourhood Reviews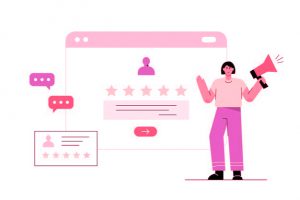 If you are unsure about the property or the quality of the neighbourhood, you can just look it up on the internet. You will get all the information you want about the neighbourhood, what it is famous for, whether it was in the news lately for the wrong reasons, law and order situation etc.
This information can help you to make a prudent decision regarding the location of the property.
Pricing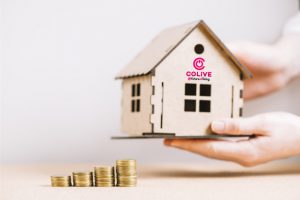 Even in this regard, an online booking gives you the flexibility to compare multiple options before you decide to choose the PG accommodation that suits your pocket. There is no need to rush and agree to the first property you see. You can shortlist a few properties, create a comparison chart and arrive at the best deal. Online booking sites normally have their pricing and policies mentioned on the website. You can scroll through their FAQ section to get what you are looking for.
Payment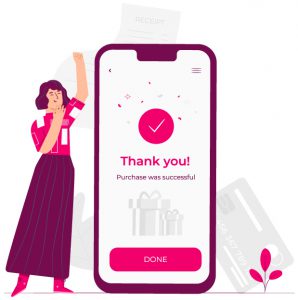 There is no need to run around with cash or cheques any more. You can just pay the booking amount online, once you finalize a property. This is usually adjusted against the security deposit. The balance can be paid when you move into the property. Normally, this is a non-refundable amount in case you cancel your booking before moving in. This is a normal practice to discourage frivolous bookings.
So how is Colive different from others and what do they have to offer to people looking for PG accommodation online?
 Colive is a concept of shared living where you can co-share living spaces with other like-minded people. In busy cities like Bangalore, Pune, Hyderabad and Chennai where new people walk in every day to chase their dreams at work or in academics, there is a constant demand for living space. Singles don't need a whole lot of space. What they need are smart living solutions which is what Colive endeavours to provide.
A safe living space with multiple options of single/ double/triple occupancy or couple rooms with a community kitchen, common living area, gaming zone, terrace lounge, cinema room etc gives you much-needed comfort at a reasonable price.
There are no house owners to deal with or troublesome neighbours. The entire property is under 24* 7 surveillance. Housekeeping takes care of the maintenance and keeps the property in top shape. Only Colive residents, guests and housekeeping staff have access to the property using tech-enabled access cards.
Colive takes only two-month rentals as security deposits as opposed to the city norm of up to ten-month rentals. Depending on the size, location and amenities provided Colive has a range of living spaces that can suit every pocket. No matter what your PG accommodation needs are, there is a very high probability that Colive has got it covered.
Living alone in a new city no longer needs to be a boring and hectic affair where you rush from work to home and deal with the daily chores. Colive takes care of your maintenance needs. They have a designated laundry area fitted with industrial washing machines to handle your laundry. Most properties offer dinner service and some offer breakfast as well. So, you need not worry about going to bed hungry after a long day at work as it is taken care of.
Book Now – Pg Rooms In Bangalore
You can choose to wind down by having some me-time or just laze around, watching television. You can arrange a private screening at the Cinema Room with your friends or have a private date on the starlit terrace lounge. Even if you are working from home, you will never feel bored. You can use co-shared workspaces, brainstorm ideas with your team or do anything else you have in mind.
You can choose from all men/ all ladies or unisex PG accommodation depending on your preferences. All your needs and comforts have been taken care of while creating Colive living spaces. They come fully furnished in modern minimal style with a bed and study. The community kitchen is fitted with basic white goods like microwave ovens, refrigerators and induction stoves. Some properties have a Big Bazaar vending machine that can be used by residents to buy provisions and snacks.
Now you can get rid of the never-ending traffic and say goodbye to hectic house hunting days for Colive makes it a lot easier for you. All you have to do is just click on our website and scroll through. Yes, you heard us right. Colive is a wonderful concept of modern living where you get to connect with like-minded people. The facilities that we offer and the hassle-free fully furnished accommodation make Colive unique and very interesting.
We provide services to a niche growing market in the paying guest rental business for students and the working professionals seeking to find a good and affordable place to stay in a new city.
With the pandemic existing today, most of us want to stay indoors and avoid meeting people or travelling to crowded places. Work from home has made us all pretty comfortable with that, and we are here to make it even more convenient for you. We, at Colive, provide virtual property visits and online booking as this is becoming the new normal now. We have PG for ladies and men in the best residential areas in Bangalore, Chennai, Hyderabad, and Pune. Now you can ditch the busy city traffic and look for the best PG in Bangalore while lazing around on your couch and the best feature is you can check on the maps how far the property is from your workplace to make your commute easier.
You can shortlist the properties you like and request a virtual property tour, or if needed, you can have a look at our properties in person while our property managers will assist you. We, at Colive, offer single room PG, and even flats for rent in Bangalore for bachelors. You can move in by yourself or with your friends and make yourself at home with all the facilities that come along with our fully furnished rooms.
Just take the back seat and relax, for you need not move even an inch to find the place you can call home. The virtual home tour is a new & interesting thing to experience at Colive that's also safe & convenient.
Nobody can deny the fact that technology has made our lives easier. Digitization has indeed transformed the way we live, behave and transact. The covid-19 pandemic in 2020 has expedited the process of digital transformation in every aspect of our lives and the world has adjusted to the new normal. Our online behaviour has changed completely and we are no longer averse to making important decisions based on video calls, virtual tours and online payment gateways. This is a new reality, a new world and a new way of doing things.
So, what are you waiting for? We promise that we will have something that matches your preferences and exceeds your expectations.  Scroll through our website and look for a place for yourself and your friends from the comfort of your home and book a virtual home tour and if we match your expectations, let us welcome you to your abode!