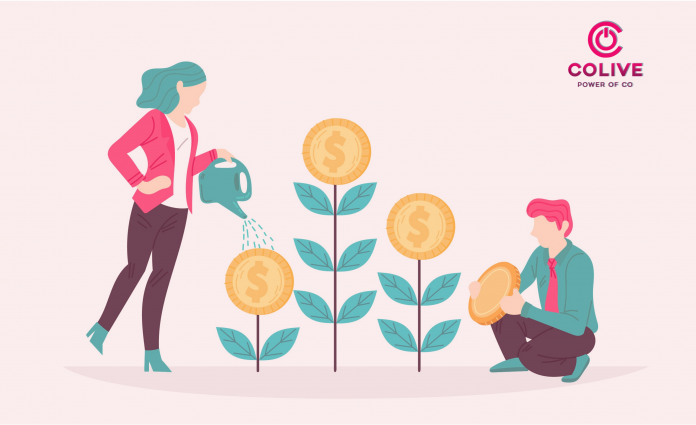 The month of June is ending soon. It's that time of the month again when your phone buzzes and you cheer to the fact that your monthly salary has been credited to your bank account. But what's next-in-line? What follows is a series of bills ranging from rental expenses to bills for water, electricity, gas, internet, and many others to consider. And all your many dreams of saving money stand on the edge and all your smiles shattered with this thought. 
Living outside your hometown is full of challenges. Though dreaming of an independent life and longing for a better lifestyle may seem easy at first, giving a thought to the future holds importance for you being a millennial as well. This is because you do not know what the future holds and maybe you might have some plans ahead that require a healthy investment in the long run. This is where saving money comes in handy for you. 
Saving money can be accomplished in many ways —  cutting the cost, utilizing offers, and many others. But saving money for you doesn't mean compromising your long-standing desires. Afterall as a corporate employee, your entire purpose of working hard and earning money is to utilize it to improve your lifestyle. Yet it needs to be spent wisely and so that it can be saved for the future. 
The same applies to the resources you consume on a daily basis —  water, electricity, and gas as well. This is because these need to be sustained for future generations as well. Moreover, not wasting them will also ensure that your monthly bills on them are cut short and ultimately you start saving money for the future. But often, most of your monthly earnings are spent on all unnecessary expenses and even the necessary expenditures like phone and internet bills, electricity bills, house supplies, and many more. 
So, in what ways can you ensure saving money every month. Let's explore the 18 smart ways of saving money for millennials in a country like India. 
Also Read: Surviving Staying Outside Your Hometown For The First Time
Start Using Credit Cards
Often some of us treat Credit Card a liability but such isn't the case when you are planning on making a healthy saving. While on one hand, credit cards give you the freedom for a hassle-free shopping experience, they can save you lots of money too. 
With credit cards, you can avail exclusive deals and offers especially during the festive seasons where there are many offers running. These can even be used to transfer your funds in order to save your account interests. Moreover, you can enjoy exclusive offers at the airport lounges and enjoy ambiance alongside delicious cuisines to enjoy. 
Wait for offers for shopping big
Have you been waiting to shop for something big? It can be anything ranging from a long-awaited smart TV you have planned or even a personal vehicle. But can they always fit in your budget? What would you do in such a scenario especially if you want to save money?
The best way would be to wait for the festive or seasonal discounts where you can but the same products at amazing prices and deals. 
Use UPI Wallets for Cashback and Discounts
With the advent of technology and the internet, you can now carry money safely anywhere, at any point in time, UPI Wallets being your safer liquidities. Moreover with new offers now and then, you can surely utilize them for amazing discounts and offers. Many platforms like Google Pay, Phonepe, and Paytm even offer cash vouchers and cashback which can be utilized by you for later transactions.
UPI wallets can surely prove to be a smart way of saving money alongside offering amazing discounts. You can use them for digital transactions like paying electricity bills, ordering from restaurants, and even send money easily to your friends and family and avail some discounts and cashback.
Use Interest-Free EMIs on Big Products
Today many online retailers like Flipkart and Amazon, offer great deals to customers buying expensive products online. The most popular among them is the option of easy EMI which you can utilize to buy costly products online like mobile phones, electronic items, and other utilities without having to bear the entire expense at once. 
These even extend exclusive interest-free EMIs with certain banks for which you need to have an eye for. Taking advantage of such offers will surely ensure that you are saving money on every major transaction. 
Prepare a Realistic Budget
What do you do when the new month starts? The first thing that the millennials consider doing is paying bills and monthly rentals. But they must also consider preparing a realistic budget every month. Not only making a budget but you should also abide by it as you do not want to spend too much on luxuries, ignoring the necessities. 
Though making a budget might seem like a boring task that we Indians have grown up watching our parents making, it surely helps you keep a track of your monthly expenses. This will not only help you in saving money but will help you spend your savings on your long-awaited vacation with friends. To make things easier, you can either maintain a diary entry or trust some apps to help you out.  
Book your flight tickets 3-months in advance
Planning a trip to your hometown or a long-awaited destination? Yet you can't manage to find a cheap ticket just because you didn't book your tickets in advance. 
This is the reason why you should always plan your trips and the flight tickets at least three months before your trip. This will not only ensure saving money but also will help you avail of some discounts and offer during the festive seasons. 
Booking a cab? Compare First
In recent years, commuting from one place to the other within your city has become easier with the advent of online cab booking platforms. Now you can travel from one place to another without having to wait in queues for buses and metros. You can even leverage the power of digital with easy online, cashless payments. 
But often in peak hours, the fare of your cab service provider can rise considerably. What would you do in such a scenario? The best way to evade the issue would be to compare the price amid numerous other players in the market. This surely will help you in saving money. 
Get a roommate to share your rent
Millennials today prefer to stay outside their hometown in order to pursue their dreams and aspirations. But staying in big cities in Delhi, Mumbai, Pune, Bangalore, and Hyderabad can fall hard on their budgets. Moreover, apart from spending too much money on stay, they also need to think about other aspects like food, clothing, and other necessities. 
Saving money while renting a house in big cities in India can also be easy for all millennials if they decide to get a roommate to share their rent. Moreover, they even can consider moving into a shared or coliving space.
Switch off electronic appliances when not in use
Though it is best preferred to switch off electronic appliances when not in use, we Indians sometimes forget it due to our negligence. These include fans, lightbulbs, and ACs which are overused, making our electricity bills go up manifold. And, if you live in a city like Bangalore or Delhi, you obviously wouldn't want an additional expense in your monthly budget. 
This is the reason why you should consider not wasting electricity and switch off the electronic appliances in your home when not in use. This will surely help you in saving money.
Invite friends home instead of dining out
Though you would love to dine out with your friends on the weekends, enjoying your favorite cuisines in your favorite restaurants, this surely is an extra expense you would want to cut off if you want to save money. Though some restaurants might bring-in tempting offers and deals you wouldn't want to miss, yet they often fall hard on your pockets. 
To evade such an unnecessary expense, you should start inviting friends home and even cooking yourself. Though it may seem hard at first, you might get to learn new recipes along the way and make friends share these with. This will allow you to become self-dependent and even help you in saving money.
Share your Netflix/Amazon Prime Subscription Bills
Are you a die-hard fan of watching movies and TV series on the weekends? Then, behold to bear an extra expense of your video-on-demand subscriptions. But on the other hand, if you split the bills of these services among your friends and colleagues, this will surely help you in saving money smartly. 
Start organic farming at home
Who doesn't want to buy organic and fresh fruits and vegetables? But amid the wide inflation, the market price of these essentials have gone up widely. Though being a millennial, you can't afford to spend your time on growing them, yet you can consider starting a small kitchen garden and growing small herbs and vegetables.
This will not only help you in saving money but will also allow you to consume organically grown vegetables.
Heading out to buy decoratives? DIY instead
In your quest to give your home a new makeover, most of us tend to head out to marketplaces and end up spending thousands on them. Though these look great, placed in the display area of your house, these may add an extra expense to your monthly budget. 
An easy way to get rid of this extra expense is to make your own DIY decoratives, bringing-in some creativity along with saving some money.
Buy essentials from nearby stores instead of ordering online
Though ordering online is the latest trend in the contemporary world, it may fall hard on your monthly budget. Online shopping and online retailers might seem tempting and convenient to you but they also come with some extra charges of handling, packaging, and shipping. 
The best way to avoid such expenses is to start shopping at least from local retailers and nearby shops instead as they will definitely help you in saving some money.
Postpone Solo Trips, Bring Friends Along
Though most of us love going on trips with friends, solo traveling can cost you more. Imagine having to pay for your dream holiday resort alone, it will surely cost you way too much to bear. But bringing friends along on your trip, on the other hand, will reduce your extra expenses and help you start saving money. Though such trips may take longer to plan, yet they will become more affordable alongside friends to cherish with.
Replace Old Appliances With Newer Ones
Have you ever felt the need for a new and trendy appliance at home? But you surely have been skeptical about going on board with visiting your nearest retailer obviously due to budget restraints. But, have you considered replacing your old appliances with the new ones?
Well, yes. Replacing old appliances with the new ones is a smart hack that will help you in saving some money along with decluttering your house. You can look out for frequent festive and seasonal offers on various online retailers.
Buy an Insurance Policy
Getting yourself insurance is surely a smart move that all youngsters and millennials should consider making. Though it demands a small investment from your end, in the long run, it ensures that you have enough money and you can easily use it whenever you want. This will surely help you in saving money alongside keeping your future safe.
Unsubscribe from the unnecessary channels from your DTH Service 
Watching television is an important requirement for all millennials these days as they need to stay aware of what is happening in and around them. But often their DTH service might give them some unnecessary channels to watch like regional channels, spiritual channels, and many others.
You can surely save some healthy amount of money by asking your DTH operator to get rid of such unnecessary TV channels. If you do not watch anything else on TV apart from news, alternatively you can stay updated via online VOD services and YouTube. 
Saving money is a necessity when you are staying outside your hometown. Though you may long a luxurious lifestyle and going with the trend may seem tempting, a small saving from your end will surely ensure a great future ahead too. And securing your future requires a healthy investment in the long run too. This is where saving money comes in handy for you. We are sure that these 18 smart ways of saving money will surely help you save some expenses. 
But can saving money and a luxurious lifestyle work hand-in-hand? Well, they surely can. Experience unmatched luxury at Colive homes. Colive is a technology-enabled network of fully-managed rental homes. We, at Colive, provide our residents with clean, well-maintained and secure homes, alongside ambiance at an affordable price, located near prime locations across Bangalore, Hyderabad, and Chennai. 
During times like the ongoing COVID-19 pandemic, we have aided home seekers in finding a safe, clean, and well-maintained houses by being their ideal home search partners. Colive has ensured the safety and security of its residents and is being the reason for them to work from home efficiently amid the lockdown with high-speed internet and coworking spaces. Visit the website of Colive to know more!