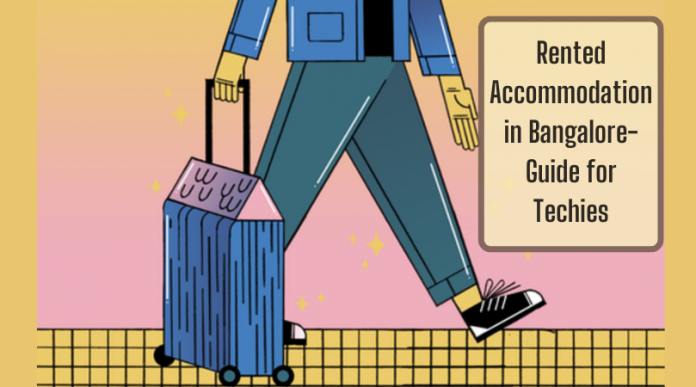 Rented accommodation in Bangalore – Guide for Techies
Techies who are planning to shift to Bangalore but feeling utterly confused regarding the available options for rented accommodation in Bangalore… Worry not! The next few minutes that you will spend reading this blog post will give you a deeper insight regarding the various options available for rented accommodation in Bangalore. Check them out.
There are many alternatives for newcomers to stay in Bangalore. These include paying guest accommodation, coliving spaces, serviced apartments and houses on rent or lease.You are free to choose the one that best suits your budget and requirements. Places like Indiranagar, Koramangala, Tavarekere, HSR Layout, Bellandur, Sarjapura Road, BTM Layout and Electronic City are the hubs where most of the migrant population resides. Besides this, there are also hubs around major tech parks in the city.
But not to forget that living in different rented spaces comes with its baggage of dos and don'ts. Read on:
PG Accommodation
The most basic rental accommodation facility that people new to the city opt for is PG Accommodation. It would either be a dormitory or a house comprising many rooms shared by two or three members. PG owners usually maintain an agreement and ensure food provision as well. But while living in a PG, you must stay ready to follow strict routine and avoid coming back late.
Coliving spaces
The outset of coworking spaces gradually paved way for coliving spaces which ultimately became a hit among the migrants. Though it costs somewhat more than PG accommodation but at the end of the day, it's the experience that matters for millennials. And we can't say much about other coliving spaces but Colive'scoliving accommodation is sure to provide you much more than the basic facilities. So, when opting for Colive coliving spaces, you get access to coworking spaces, a separate room for entertainment, fitness room and also weekend parties. What else can one ask for?
Serviced apartments
Serviced apartment is like a space of your own, sometimes fully or semi-furnished. Stay at a service apartment is just like staying at your home as it comprises of a kitchen with utensils, a fridge, washing machines, furniture and TV sets.
Rent or lease a house/apartment
This is the most traditional method of all but definitely not much successful these days at it does not serve the Gen Z with the kind of lifestyle needs they look for.
Once you know what kind of rental space you wish to have; the search automatically becomes very easy. So choose well to have an awesome rental stay experience. Happy Coliving!