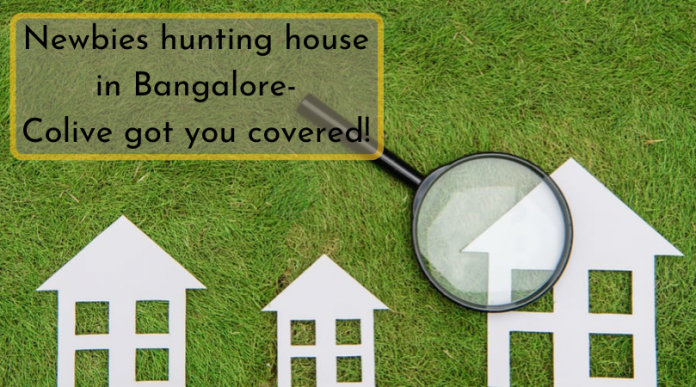 New to Bangalore? House hunt made easy with Colive!
New to Bangalore? Looking for a good accommodation option? Well! House hunt in Bangalore is definitely not easy but with the right guidance and research, it can become a cakewalk for you. Bangalore, being the IT hub is the ideal city for good job opportunities. And good job opportunities imply increased requirement for good rental accommodation options. Right?There is no dearth of rental accommodations in Bangalore but the point is that you must be aware of the locations that are counted among the best residential areas of Bangalore.
If you are new in Bangalore; here is the list of best areas to live in Bangalore:
1. Basavanagudi
Basavanagudi is regarded as one of the best heritage and posh areas in Bangalore. The name "Basavanagudi" is derived from the famous Bull Temple in the area where Basava means bull and gudi means temple. This residential and commercial locality comprises good shopping malls, markets and restaurants.
2. Bannerghatta Road
You name a top IT company and its located here – Bannerghatta road it is! The hub of all the big names in Bangalore including IIM, Accenture, HSBC, and Honeywell; Bannerghatta road gives you ample accommodation options ranging from apartments to PGs, and hostels.Being one of the busiest roads, it provides easy access to public transport.
3. Indira Nagar
Moving towards east of Bangalore; Indira Nagar enjoys the reputation of being one of the top areas in the city.  It is well-connected with all the prime locations like HSR Layout, CV Raman Nagar, Domlur, etc and thus people prefer settling here. And if you are aparty and food enthusiast then bingo; Indira nagar houses some of the top pubs, cafes and restaurants.
4. Electronic City
The name very well suggests that this place is a hub of the electronics industry. Electronic city offers affordable PGs and coliving spaces with world-class amenities.
5. Jayanagar
This posh area of Bangalore is well connected to the rest of the city. The nearest metro stations are Jayanagar Metro Station and the Jayadeva Hospital Metro Station. Metro connectivity helps avoid crazy traffic on the roads during peak hours.Millennials can enjoy weekend dinner with friends in close proximity as this area houses several places to hang out.
We have just mentioned the top 5 locations to consider for rental accommodation if you are new in Bangalore. Pick your favourite and be sure of having ample Colive powered accommodation options there. Happy Coliving!!