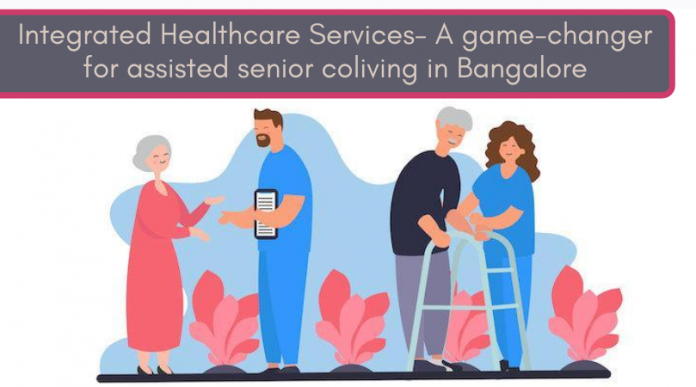 Assisted senior living with healthcare is a boon for elderly people who have their kids living away from them. This not only relieves the kids of constant anxiety to check on their parents but also ensures that the seniors are being taken care of. The care is not just in the form of medical attention but also in the form of keeping the seniors busy and entertained throughout. If we talk about Colive Vanaprastha, one of the best assisted senior living with healthcare in Bangalore then you would be impressed to know about their integrated healthcare services that cover all possible medical requirements of the elderly. Read on:
The assisted senior living with healthcare at Colive Vanaprastha ensures:
The On-Site Services cover 24*7 healthcare facilities available at the assisted senior coliving premises. These include general physicians, ambulance, golden hour treatment, health manager, nurses and 24/7 helpline. Physiotherapists are available for regular exercise sessions and nutritionists take care of dietary requirements of seniors with any health conditions.
These services are available as and when demanded by any of the residents. Specialist doctors could be availed in case of any medical requirements, even hospitalization would be ensured if advised by doctor or in case of adverse health condition and the residents can also opt for insurance, if required.
Some medical services that are not required on regular basis are listed under on-call services. These include medicine requirements, diagnostics as well as psychiatrist sessions.
Colive Vanaprastha has been able to provide the assisted senior living with healthcare facilities due to its tie up with Portea medical. The presence of onsite healthcare support, in the form of general physicians, nurses, physiotherapists and an ambulance are provided by Portea – India's largest out-of-hospital healthcare brand. This one of a kind senior living facility provides 24*7 healthcare facilities to all the residents.