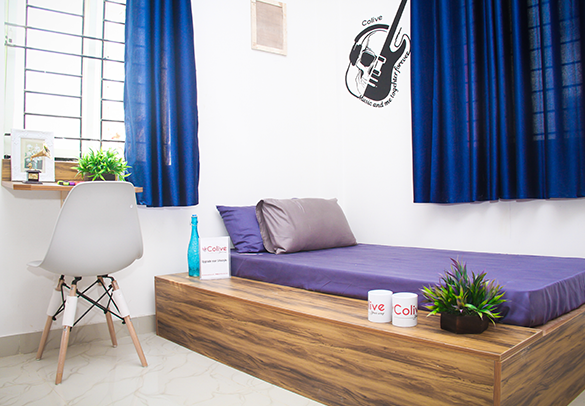 Searching for a living accommodation can be tricky especially if you have to choose between individual houses for rent in Bangalore or go for shared accommodation.
Both, Individual houses and shared accommodations on rent are no more restricted to just students. It surely has become a popular choice of living, particularly for those living in metro cities, where the cost of living is typically high. It's also very common to see people staying in PG accommodations since it is pocket-friendly.
Going for an individual house for rent in Bangalore rather than for shared accommodation is a major move. Therefore, it makes sense to review all of the advantages and disadvantages of individual houses for rent before making this big commitment.
Advantages:
The most obvious advantage of living in individual houses for rent in Bangalore is the fact that you don't have to part ways with privacy. Living with a company can be bothersome for many. In individual houses, you don't have to compromise and adjust to someone else's living arrangements.
Another very natural thing about individual houses for rent in Bangalore is the fact that you will have a lot of space to yourself. Any decent individual house on rent gives you a big room, kitchen, and even a living room where you can sit without any hassle.
This issue can arise from differing lifestyles. If your roommate is messy and you're clean then it leads to tension between you and your roommate that adds unnecessary stress to your likely already stressful life.
Disadvantages:
A very pragmatic reason for not living in an individual house is the price factor. If you opt for shared accommodation, the rent borne by every individual reduces considerably. It is not only the rent but also the cost of many other amenities. It's just much easier if you have someone to share the load with.
It can get a bit lonely if you are living in an individual house. You might miss having roommates that may become your lifelong friends. Moreover, if you are new to the city, you have people to hang out with. Be it late night chats or watching TV, having a roommate can mitigate the loneliness.
If you live in an individual house for rent, you are responsible for all the tasks at hand. On the contrary, shared rooms can make every day mundane tasks fun.
So, if you are currently on a house-hunt or bored staying at a place that charges a hefty amount for no facilities at all, you are always welcome to Colive. The shared and individual houses in Bangalore are perfect for those who enjoy networking and having neighbours as your close friends.
Also, if you need your own space, you have the comfort of chilling in your own room with all the convenient services at your disposal. Visit Colive for more information.