Gone are the days when searching for a PG accommodation or Co-living space was a tedious task. More so in the initial phases when you must visit various properties to select the one that ticks all the right boxes for you. Further, finding a space that's budget friendly as well as in close proximity to work location came as an additional challenge. Worry not! Colive, your very own network of rental homes has made this task as simple as booking a cab. Here's how:
Colive has simplified the process of selecting and booking rental homes via its platform; Colive RentX. Here you can get an overview of the different rental trends for cities & micro markets, and then place a bid on that area directly. This sends a notification to all the property owners in that area, who can accept the bid and take the tenant or counter the proposal by sending their own bid to the tenant.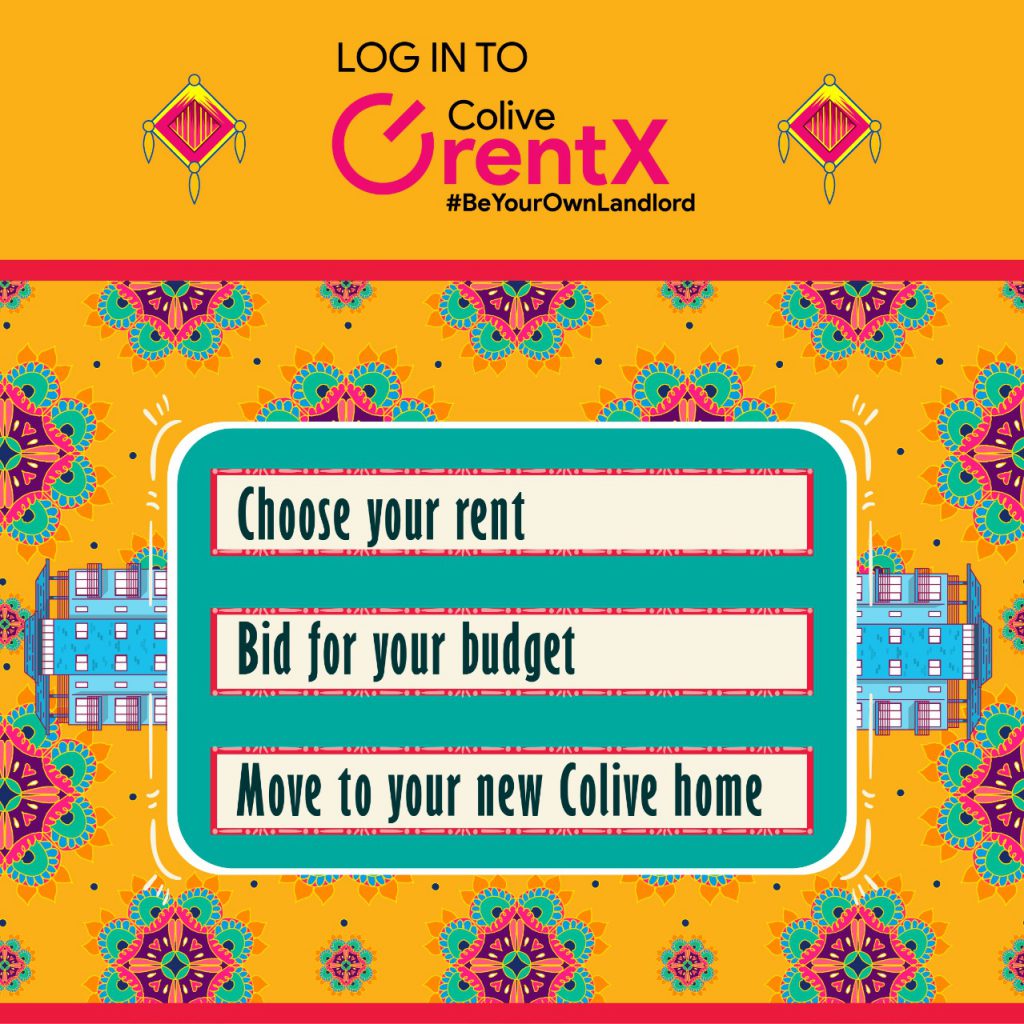 Colive RentX also brings tech-enabled negotiation thereby eliminating the spam leads & broker calls from classified websites that more often than not irritate the customer rather than solving the purpose.
Colive believes in providing you a home away from home and our customers have experienced it time and again as our Co-living spaces are equipped with all the amenities and comfort that you strive for when moving to a new city. Team Colive reviews its properties on a regular basis to escalate the level of services and bring you the best co-living experience. So, your rental home is just a click away with ColiveRentX!!