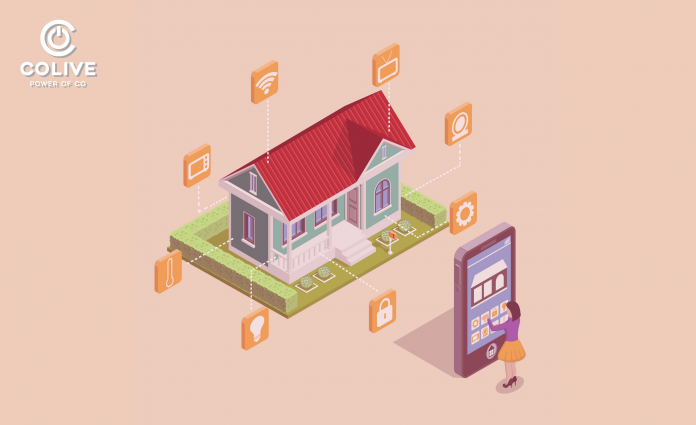 We are living in a world that is being rapidly transformed through prodigious digital innovation and disruptive technologies. From an impact perspective, businesses are facing a unique, nonetheless ubiquitous, challenge of either adopting the possibilities of a digital tomorrow or face the bleak reality of obscurity and virtual non-existence. Such is the case with the Coliving Industry which definitely has the potential to harness the power of digital innovation, going ahead, especially post the two-month-long lockdown and the ongoing crisis. 
Much like the other major sectors, the Coliving industry too has been widely affected by the ongoing health crisis. The Coronavirus infection which began from China's Wuhan has affected all major economies worldwide. The real estate sector has taken a rough beating too. Yet much-like the other sectors in the country, to get back on track, the real estate sector and the coliving industry need to replan its strategies and even replace the old ones to emerge on the top post the phase of lockdown. Though the growth of the industry has been lopsided for a couple of months, yet it has the potential to get back on track quickly and mitigate the losses suffered in the wake of the COVID-19 crisis. This can surely be achieved by new strategies and adopting the trend of digital innovation. So, which strategies to adopt in the year 2020? We will surely talk about it but let's first discuss the concept of digital innovation.
Digital innovation is the newest trend globally for business owners and marketers. This is necessarily a concept that means the adoption of new and technologies to old business models in order to grow and prosper in a highly innovative and competitive market. The concept of digital innovation doesn't merely revolve around updating technical aspects of a business but also mandates redefining and innovating business strategies and models. Transitions in technology and increased availability and usability of data are the two major factors that have contributed to the rapid growth of digital innovations. 
The following are the advantages of Digital Innovation:
Boosts upmarket expansion.

Enables low-cost tools and strategies.

Helps small and medium-sized businesses to compete with major enterprises. 

Empowers the development of overall corporate strategy, business process, marketing capabilities, roles, and skills.
Talking about the real estate sector, a drastic change is expected in all technology sectors with machine learning and artificial intelligence. The Internet of Things (IoT) is becoming more efficient, enhancing the potential for the development of intelligent utilities. A more efficient human-machine interaction is being established with natural language replacing specific commands. 
Now that we have known about the concept of digital innovation and its advantages for business owners and marketers, let's talk about the top digital innovations of 2020 which can give the Coliving Industry a boost it needs post the lockdown. 
Also Read: Is Going Digital The Future Of Coliving Industry?
Internet of Things (IoT)
IoT is all about interconnecting things that can communicate without human-to-machine interaction. There are several new utilities coming in the market in upcoming years which are powered by internet like smart home automation tools, automated transportation, etc. These smart home devices can be really useful especially for the real estate sector and for the Coliving Industry. Today most millennials search for an affordable stay across cities like Bangalore, Chennai, and Hyderabad with premium amenities and top-notch features. Coliving Industry can truly leverage the Internet of Things by the inclusion of smart devices like remote sensors which can alert property managers about potential problems and help them with predictive maintenance of their properties. These devices, moreover, will be energy efficient and will help the property owners and tenants save a lot of money.
As we witness the IoTs develop, the future brings in a number of possibilities in digital innovation and this will help the Coliving Industry prosper manifolds. 
2. Artificial Intelligence to innovate business strategy:
Everyone today is familiar with the concept of Artificial Intelligence or AI. It is helping many businesses today prosper and grow globally. Artificial Intelligence-based concepts like AR, voice technology, and chatbots have started being implemented by many big companies for redefining their business models. The constant machine learning and AI technologies surely have the potential to create data-driven smarter industries. Moreover, machine learning has helped the businesses predefine the strategies they will implement based on the unique choices of their customers. This has brought in the possibility of personalizing the products for each customer based on their unique choices and interests. This has opened new doors for real estate especially the Coliving Industry. By implementing an AI-based technology, the Coliving Industry can surely prosper post the phase of lockdown.
3. Big Data for data-driven decision making
Today all major industries globally are benefiting from big data as it helps them make data-driven decisions for their customers. Coliving industry too can leverage big data analytics to know about the tractions, identify the customer behavior, demographics in a particular area for their niche, and even learn about the buying and selling trends in that particular area. This will definitely help them obtain data-driven insights and results, bringing in more revenue and trust by offering data-driven services. Moreover, this will also help the property managers gather all real-time data about the safety, telecommunication, and utilities which will help them lend proactive maintenance and other services to their tenants.
4. Blockchain Technology to open new doors:
Blockchain technology is yet another technological innovation, the world has been looking forward to since 2018. This decentralized distributed ledger system allows payment and maintaining a secure database of transactions through a network of servers called a chain. It is open-source and encrypted at the same time, where there are no chances of payment fraud. Today most customers doing an online transaction fear for the safety of their credit cards with a number of security breaches and hackers globally. But blockchain technology will actually help them make a secure, encrypted transaction. The Coliving industry can truly look forward to this digital innovation in order to rise up in a highly competitive environment post lockdown.
5. Personalization to optimize content according to customer behavior
Personalization, today, is an important tool to know the priorities of your customers. It helps to enhance user interaction for your organization's site and also to grow your business. Personalization requires optimizing your website's content according to the needs of your customer. Talking about the Coliving Industry, which promotes community living, the tenants in a property can actually get to live with like-minded people, and based on their choices, the players in the coliving industry will be able to serve them better, optimizing their strategies according to their needs.
6. Virtual Reality and Augmented Reality
Virtual Reality and Augmented Reality are the two most important digital innovations in the contemporary world. Both these technologies enable potential customers to have a clearer picture of the product they are planning to make an investment in. And, in the case of the real sector and the coliving industry, the AR and VR technologies can help the customers enjoy a clearer view of the property they are planning to move on within the comforts of their home. This will again help the industry in the ongoing crisis and lockdown, where they can't risk calling customers to have an actual walk through the properties. These two technologies, if harnessed properly can absolutely benefit the coliving industry, giving it a much-needed boost post the lockdown. 
7. Drones
Drones have been in operation for a while now in our world. They are being used by several sectors across the world whether it being agrarian or the tech. But what about the real estate and Coliving industry? Yeah, that's right. Drones can surely help the rental industry by helping the property managers capture an aerial view of the property and the area nearby. Today all new home seekers want is to find a perfect stay which both affordable and is well-placed in a good locality. Drones will enable them to have a perfect picture of the property they are planning to move-in or invest in. Moreover, drones can also be beneficial to the property managers in the maintenance of their property by capturing real-time pictures. Lastly, the industry can even look forward to using drones in helping its customers enjoy a remote walkthrough of the property.
8. 5G Tech-Enabled Devices
Our nation is already on the list of UK's 5G Club plan of 10 democracies and it wouldn't come as a surprise if we soon get to see many sectors leveraging its power. China has been already rolling out 5G technology through its telecom company Huawei, which is a major growing concern for the world. India, too, now is being seen to be one of the fastest-growing suppliers of 5G equipment and other technologies. And all major industries in the nation including coliving can surely benefit from the same. 5G technology will help the industry gain the '5G Power' with increased bandwidth and much more to look forward to. This will help the rental industries have easy and cheap access to 5G-tech sensors and cameras which can be used across properties to capture high-definition pictures that can be easily transmitted within a flash. Moreover, these devices will also help the industry ensure the safety and security of its customers. 
Digital Innovation, as we already discussed above is an important tool for your business to grow and to gain the agility needed to tackle rivalries in this rapidly digitizing phase, especially post the lockdown. It plays an extremely vital role to create personalized experiences for users in order to engage with them. And, its role even expands further in reaching out to a pool of customers worldwide in a highly competing environment, where innovating your business strategies will surely lead to the success of the Coliving Industry.
Such is the case with Colive, which provides affordable homes with premium amenities to home seekers across Bangalore, Chennai, and Hyderabad. With its top-notch, tech-enabled security features and providing a personalized experience to its customers, it stands its might among the major players in the Coliving Industry. In the ongoing crisis, Colive continues to care for the safety and security of its residents. We at Colive, not only provide our residents with a hassle-free stay but also offer them a high-speed internet 24×7 to let them have a stress-free work from home and bide their time in their facilities during the phase of the ongoing crisis and lockdown. Visit the website of Colive to know more!