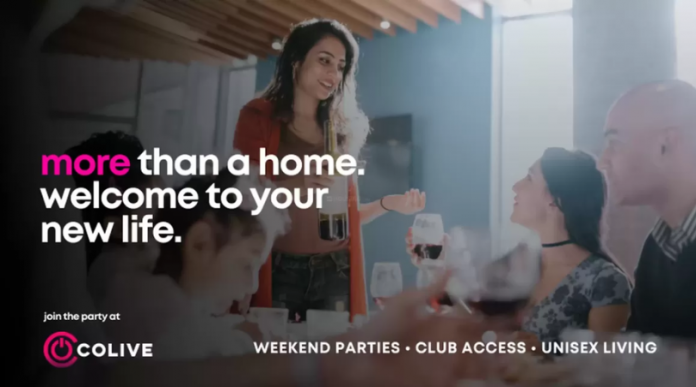 Club Colive Card for hassle free use of amenities.
Even when you shop regularly from a brand they equip you with a card to avail good discounts on further purchases. But how often do your remember to carry the card with you? Either the card gets lost or you forget to carry it. Keeping this in view, Colive provides you with a Club Colive Card but it is not at all mandatory for you to carry it along all the time to be able to avail the various benefits. Here's how:
The Colive app is one stop shop for all your accommodation related as well as amenities based queries. And it is this app only that circumvents the need for carrying the Club Colive All access card. There is a QR Code under my identity to identify in the app that simply aids in accessing the Club Colive benefits anytime anywhere.
Club Colive Card benefits:
The list of Club Colive Card benefits is endless. Read on to get a preview of some of the benefits that Club Colive Card features:
Club Colive Card provides you the excess to various services that otherwise require you to dole out good amount of money. These include:
Fitness Rooms- Club Colive Fitness rooms are equipped with state-of-the-art cardiovascular & weight-training equipment to provide you premium gyming experience.
Coworking Spaces- In general, the cost of a good coworking space is equal to or slightly more than monthly PG rent. But at Colive, you get coworking space as an add on feature within the monthly rental amount.
Weekend Parties- Weekends at Colive are full of fun and enthusiasm. Every weekend, there is a theme based party organized at Club Colive residences to ensure community get together and enjoyment.
Entertainment Lounge- Why go to a Cinema hall when you can enjoy a good series or movie at your private entertainment lounge? Yes! Club Colive Card gives you the excess to private cinema halls and cinema rooms for perfect streaming experience with your close group.
For any issues, you can directly reach the Colive escalations team on zoom from 5 pm to 6 pm every day. The virtual resolution of issues not just saves time but also makes the process hassle-free.
Even for any kind of query or support related to your stay at Colive, you can get in touch with Colive experience managers between 11 am to 7pm every day (except Monday). The Colive Experience Managers are trained and equipped to help you at every stage of stays booked through the Colive platform.
Moving to a new city already burdens you with a lot of expenses and hence Club Colive Card provides you the benefit of easy EMI options for rent payment.
Enjoying all these benefits by just paying the monthly rental amount is undoubtedly a great deal. And we are not bragging about our services rather this is what our customers feel. So, stay at Club Colive residences and yourself experience the various benefits! Happy co-living!!