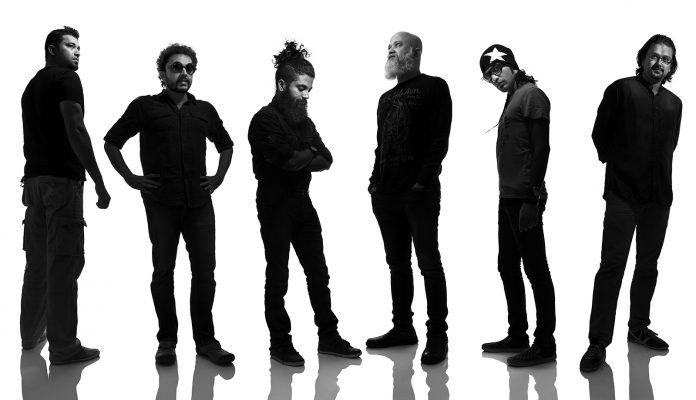 The COVID-19 health crisis has taken the world by storm. Every day numerous cases are being detected worldwide and India alone has around more than 13,000 positive cases of coronavirus so far. This has led to the extension of the lockdown period for another 19 days announced on April 14, 2020. But often staying at home all the time can be frustrating for all. So how would you beat this boredom? Relax, it's time to slay this boredom by tuning into these top Indian music bands.
This extended lockdown means that we are bound to stay at home for another 19 days and this can be monotonous for most of us. Even most corporate offices have directed their employees to work from home for their safety. And being an office-going employee, it is hard to stay back at home and continuously stare at your system. First of all, you hardly find any spare time to find some spare time to do something you truly enjoy doing. Earlier, where weekends are the best to find spare time and enjoy with friends and family or to dine out in a popular restaurant for foodies around us. You might feel frustrated over it as even if you aren't working, you can't step out of your house until the phase of lockdown lasts. The best solution to that is tuning into some music and what better to listen to than top Indian music bands and their wide range of music across various genres. 
We need to stay at home and take precautionary measures if we do not want to end up getting sick with COVID-19. We hear the number of positive cases of coronavirus rapidly going up every day and resulting casualties on the news,  which can bring in panic and chaos in the air around. We are often advised to keep up with the things happening in and around us and the best way can be watching the news and following the ongoing trends on social media. But getting to know the same news over and over again can bring in negativity, the arena of which needs to be evaded in the current ongoing crisis. We need to stay calm and positive in order to get through the depressing situation around and what better way than turning towards some music by top Indian music bands across the Nation. 
So, without further delay, let's delve into the world of music and explore the top 10 Indian music bands to tune-in to beat lockdown boredom.
Also Read: 15 TV Series Worth Binge-Watching During Lockdown
1. Swarathma
When talking about top Indian music bands, why not start with a band finding its roots in Namma Bengaluru and Mysuru. Yes, we are talking about Swarathma — a band that came into being in 2002 when the lead vocalist of the band Vasu Dixit met Abhinanth Kumar on guitar and both of them jammed together to create something original. But this was just the beginning for Swarathma, and today the band comprises six members — Vasu Dixit, Pavan Kumar KJ, Sanjeev Nayak, Jishnu Dasgupta, Varun Murali, and Joel Milan Baptist and has been featured among the 25 Hottest Indian Bands of India in the Rolling Stone Magazine.
Swarathma has released a total of two albums — Swarathma in 2009 and Topiwalleh in 2012 along with a number of singles and music videos. If you love the fusion Indo-Classic with Western music, you should totally tune into this amazing band.
2. Anand Bhaskar Collective
Anand Bhaskar Collective or as the fans call it 'ABC' —  is a band that will make you sway to each of its songs. Anand Bhaskar and his team of four musicians  — Ajay Jayanthi, Shishir Thakur aka Tao, Neelkanth Patel, and Chandan Raina are known for their best gigs around Mumbai, Bengaluru, and Pune. Deriving their inspiration from bands like Parvaaz, Adi and Sohail and Porcupine Tree, ABC has released two albums 'Excuse Me' and 'Samsara' with an awesome collection of Indo-rock music. Their songs like Faasle, Fanah, and Malhar will take you to another world. 
This is one of the Indian music bands, you should definitely consider listening to during the lockdown phase. You can listen to ABC on YouTube, JioSaavn and Spotify. 
3. When Chai Met Toast
When Chai Met Toast — a name which has the freshness of your daily morning tea that makes your day, is a music band from Kochi you can truly enjoy listening to during the phase of quarantine. This indie band into being initially with two members Ashwin and Achuth, who is now a part of the Raghu Dixit Project. The band which temporarily disbanded in 2015 came back stronger and now comprises of four members — Pai Sailesh on the drums, Palee Francis on the keyboard, Achyuth Jaigopal on the guitar and Ashwin Gopakumar on the vocals.
You should definitely include When Chai Met Toast in your list of top Indian music bands and tune into their songs on Spotify or YouTube.
4. Agam
Agam is another music band from Namma Bangalore and plays its songs in the Carnatic Progressive Rock genre. The band was formed in 2003 and currently comprises of seven members — Harish Sivaramakrishnan, Yadhunandan, Swamy Seetharaman, T Praveen Kumar, Sivakumar Nagarajan, Jagadish Natarajan and Aditya Kasyap. The combined melody of Carnatic and Rock music of Agam will definitely mesmerize you. Their debut album 'The Inner Self awakens' was launched in October 2012, which was followed by the launch of 'A Dream to Remember' and 'Saagara Shayana Vibho' in 2017.
In a situation like the ongoing health crisis, Agam is one of such Indian music bands which can bring you positive vibes and relax your mind with its awesome tracks.
5. Lagori
'Lagori' is a popular street game in South India and it is known by names like 'Pitto' and 'Sitoliya' in other parts of the nation. This Bangalore based band gets its name from this street game and is very popular among the current youth in India. This Indo-rock band composes its songs both in Hindi and Kannada and is a four-member band — Vinyl Kumar on the drums, Edward Rasquinha on the guitar, Geeth Jason Vaz as the lead guitarist and Tejas Shankar the lead vocalist.
The band was formed in 2011 and still continues its gigs across the country. You can truly enjoy the tracks played by this music band while in quarantine and fall in love with them.
6. Bombay Bandook
Formed in 2014 by like-minded music lovers from Jai Hind College of Mumbai, Bombay Bandook is a relatively new band. It is one of such Indian music bands which releases its original tracks based on ragas of Hindustani music. This semi-classical fusion band produces different genre music, keeping a classical base and tone. The band consists of seven members — Sannidh Shah, Brijesh Joshi, Amogh Rao, Chirag Jaisinghani, Anurag Gawahle, Jagravi Rao and Samay Lalwani.
Bombay Bandook has released a total of around six singles and you will instantly fall in love with not only the tracks but the music videos too, which narrate a new story every time. You should definitely tune into the tracks from this band during the lockdown and join their live sessions on Instagram.
7. The Local Train
The Local Train is a Hindi rock band from Delhi and was formed in Chandigarh in the year 2008. Since its formation, the band has gone out for a huge commercial success and is often spotted at music festivals held in Colleges and Universities and people love to tune into them in cities like Bengaluru, Pune and Mumbai. Most people especially love the lyrics the band composes which is often an amalgamation of Urdu and Hindi words and phrases. The most popular tracks from The Local Train include 'Aaoge Tum Kabhi', 'Choo Lo', and 'Aaftaab'.
You should totally tune into this band and fall in love instantly as the music composed is not only relaxing but often relatable by the youths.
8. The Yellow Diary
The Yellow Diary is a Mumbai-based alternative-rock music band which was founded in 2015. The band comprises of five members — Himonshu Parikh, Rajan Batra, Vaibhav Pani, Sahil Shah and Stuart DaCosta. The band released two albums — Marz and Izaafa in 2018 comprising of three songs each and recently released its latest single 'Rab Raakha'. The video of the song 'Marz' has got millions of views on YouTube and was released by Sony Music featuring child artist Gurket Kaur.
The band has been growing over the years and has gained numerous fans with the five years of its formation. You should definitely include The Yellow in your collection of top Indian music bands and should listen to their live sessions on Instagram during the phase of lockdown.
9. Ankur and the Ghalat Family
Ankur and the Ghalat Family is a project comprising of the well-known lyricist, composer, singer and songwriter Ankur Tewari and Sidd Coutto, Johan Pais, Gaurav Gupta, and Vivaan Kapoor. While Ankur is a well-known name in the Bollywood industry, the others are veteran musicians too. The project works on Hindi and Urdu lyrical songs which they like to call ballads folk-rock/ rock n roll and had its humble beginnings in 2009. The songs composed by the group are not only melodious but also remain fresh to your ears, each time you tune into them.
The band has played at many gigs across the country like Bacardi NH7 Weekender, Storm Festival and the Kala Ghoda Festival. All the songs of their album 'Side A/Side B' released in 2016 still remain in the heart of every youth in India. You can listen to Ankur and the Ghalat family on Spotify.
10. Indian Ocean
Indian Ocean is an Indian rock band from Delhi formed in 1990 with the founding members Tuheen Chakravarty, Himanshu Joshi, Sushmit Sen, Rahul Ram, and Amit Kilam. It is one of the oldest music bands of India still kicking hard in the music industry and the current members of the band are Nikhil Rao, Amit Kilam, Rahul Ram, Himanshu Joshi, and Tuheen Chakraborty. The band has released several albums over the years like Kandisa, Desert Rain, Jhini, Black Friday and 16/330 Khajoor Road.
Indian Ocean was even featured in an episode of the Dewarists alongside Bollywood singer Mohit Chauhan who jammed in together and making it a gig. The band even gave its music in the award-winning 2015 movie Masaan starring Vicky Kaushal, Sanjay Mishra, Shweta Tripathi, and Richa Chaddha. You should definitely include Indian Ocean in the list of the best Indian music bands if you haven't already.
So these were our top 10 Indian music bands to tune-in to beat your lockdown boredom. The phase of lockdown with its extension has made the affairs even monotonous for you as you have to stay at home all the time in order to keep yourself safe. You can definitely turn to joyous activities like reading books, watching movies and even listening to music to beat the boredom you might be facing in your stay at home. We're sure our list will surely help you evade those boundaries. So why wait? Plug-in your earphones and listen to one of our top suggestions from the list above.
In the wake of COVID-19, where most PGs and apartments are asking employees to vacate their rooms for safety, Colive still cares for its residents. We have taken a number of steps to maintain hygiene without compromising the services offered at our facilities located near prime tech and business parks around Bengaluru, Hyderabad, and Chennai. We always care about the security and safety of our residents. Visit the website of Colive to know more!