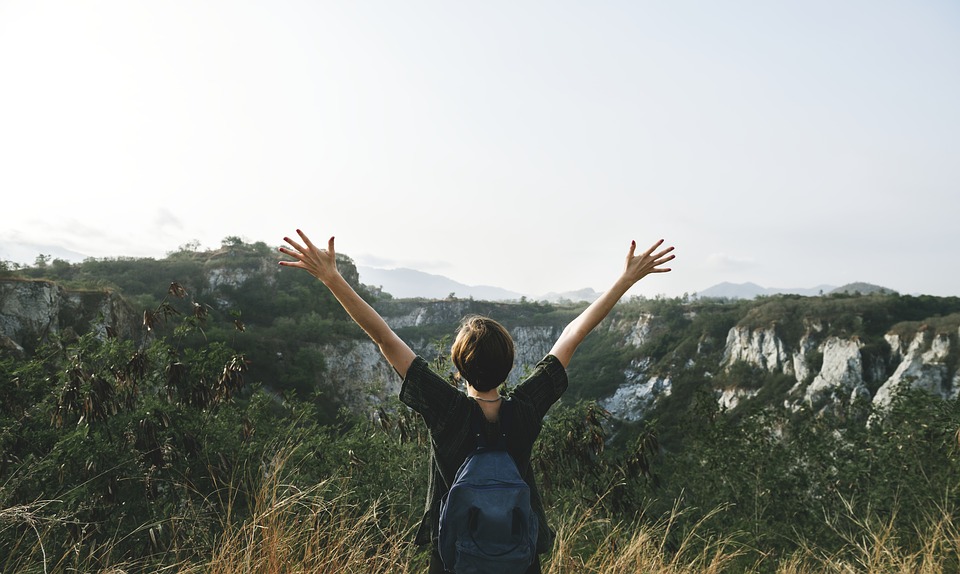 Bangalore has today become one vibrant city with a throbbing job market. Tens of thousands of youngsters and couples call it home now. The passion for excellence in career drives us on to work hard at our jobs. We tend to give immense time and effort to make our careers, but this can also have adverse effects.
Working continuously eventually results in fatigue. It becomes important to take a break from the monotony of work and just to kick back and relax. Fortunately, there are several cheap weekend getaways that youngsters, including college students, bachelors, and working couples with no other obligations, can easily escape. Taking weekend breaks helps in relaxing and rejuvenating you so you can resume work with a fresh and positive frame of mind.
Check out these top 15 weekend getaways in Bangalore where you can easily travel to in a few hours, enjoy the sights, and return within the weekend.
15 Cheap Weekend Getaways From Bangalore
1. Mysore
Mysore was the capital of the Kingdom of Mysore up till 1947. It has the famous Mysore Palace, along with numerous old buildings reflecting the Rajput, Islamic, Gothic and Hindu style of architecture.
2. Kotagiri
Kotagiri is a small town located in The Nilgiris District of the neighboring Tamil Nadu state. It's location at almost 1,800 meters above mean sea level offers a pleasant atmosphere to wind down from a rough week at work and makes it one of the most popular weekend getaways from Bangalore.
3. Ooty
Ooty is one of the most popular hill resorts in Bangalore. It is undoubtedly one of the best places to visit near the city and is situated close to the metropolitan city, in Tamil Nadu. The Ooty Lake is surrounded by verdant forest along with a famous Rose Garden, which has over 2,000 varieties of roses.
4. Chikmagalur
Chikmagalur is a popular hill station in southern Karnataka. It has impressive Western Ghats mountain range forming its northern boundaries and has several holy places and waterfalls which help to relax in a good-natured atmosphere. It is one of the closest weekend getaways near Bangalore.
5. Wayanad
Wayanad, situated in Kerala, is also one of the nearest weekend destinations to Bangalore. The Wayanad Wildlife Sanctuary remains a major tourist attraction, with lush, verdant foliage and numerous exotic animals in it.
6. Coorg
Coorg, also known as Kodagu, offers a glimpse into the vibrant culture of olden India. The impressive Madikeri Fort has two life-sized elephant statues that welcome visitors at the entrance, along with the historic Gothic church with its own museum. These make it one of the best destinations for weekend breaks.
7. Pondicherry
Pondicherry, also known as 'Puducherry' is a former French colony and currently a Union Territory, located in the southeastern zone of Tamil Nadu. The French Quarter here gives a distinct experience of living in olden times, with its quiet tree-lined streets, mustard-colored colonial mansions, and chic boutiques. The seaside promenade is one of the best places to visit here.
8. Calicut
Calicut, now known as Kozhikode, is a coastal city in Kerala and is renowned since olden times as the center of south Indian spice trade. You can witness mesmerizing sunsets from the Kozhikode Beach, which also has an old lighthouse.
9. Bheemeshwari
Bheemeshwari, a small town in Mandya District of Karnataka, offers a distinct taste of Indian rural life to visitors. It is renowned as one of the closest weekend getaways from Bangalore and has the popular Cauvery Fishing Camp, Doddamakkali Nature Camp, along with numerous trekking routes for adventure lovers.
10. Skandagiri
Skandagiri is only around 60 km from the city and is widely popular for being one of the best places to visit near Bangalore. The hill has the ruins of an old fort, apart from offering immensely exciting adventure treks in the surrounding area.
11. Dudhsagar Waterfall (Belgaum)
The Dudhsagar Waterfall, near Belgaum, is located on the Mandovi River and has four different stages. It is located on the Goa and Karnataka border and has become an impressive tourist getaway for people living nearby.
12. Anthargange
Anthargange, situated only about 70 km from Bangalore, is located on the Shathashrunga Range and offers impressive locations for adventure tours and jungle treks for adventure lovers.
13. Gokarna
Gokarna is a coastal town on the Arabian Sea and is revered as one of the holiest places in Hinduism. The Mahabaleshwar Temple is one of the sacred places here, amongst many others. Apart from these, the beaches here are long and lined with palm trees all around.
14. Malpe Beach (Udupi)
Malpe Beach is the home to a natural port around 6 km west of Udupi, one of the major cities in Karnataka state. It is a prominent port for many decades and is also a major harbor for the fishing industry.
15. Murudeshwara Beach
The Murudeshwara Beach has something for everyone. You can seek spiritual peace at the popular Shiva Temple or can choose to travel just a little further and seek adventure at the Netrani scuba diving spot.
Final Thoughts
When the city gets too chaotic, these 15 pocket-friendly weekend getaways from Bangalore are here to help. They're not far, and they offer nature's beauty, cool history, and calming spots. After a short trip, you'll come back feeling refreshed and all set to beat the city blues!