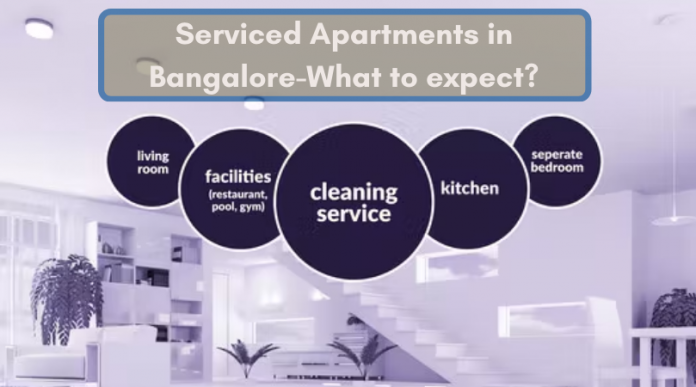 Serviced Apartments in Bangalore – What to expect?
Are you having a hard time coping with landlords' strict rules? Do you have this constant wish to return home and live your life of freedom? We feel you Bro! But worry not as the only solution to your problem is not running back home but to choose a better rental accommodation option in Bangalore. Yes, skip the traditional accommodation and go for the serviced apartments in Bangalore to make your life easy. You must be wondering what to expect when opting for Serviced apartments in Bangalore. Well then we have curated this blog post to dole out all the related information and make your decision easy.
So, here's what you should expect when opting for Serviced Apartments in Bangalore:
Well-maintained and ample space
One word to define the look and feel of Serviced Apartments in Bangalore is 'Perfect'. You got walls but there is no paint peeling off them. Assured availability of water in the taps and not dripping from the ceiling. You got natural light pouring in from the windows. And the best part is that there is plenty of space to walk around within the room and to efficiently place your belongings. The list does not end here as the interiors of Serviced apartments give you complete home like feel. And we think that this very first point is convincing enough to let you fly away from your traditional rental accommodation. Right? But wait, there's more!
Cleanliness is priority
Serviced Apartments in Bangalore offer you effortless cleanliness. Professional housekeeping staff is available to take care of the cleanliness of each corner of the room. This definitely gives you the advantage to save your weekend for better plans rather than sticking to your room to clean the week long mess. And if you opt for Colive rental accommodation then the housekeeping service is not only included within the monthly rental amount but you also get access to laundry service and many more facilities to ensure comfortable living.
You got the furniture
We know what it feels like to adjust within a small room comprising of just a bed and cupboard in the name of furniture. So, when you choose to move into a Serviced apartment in Bangalore, be sure of enjoying the luxury of having all the desired furniture pieces well placed in the room. And the best part; furniture is not old and creaky rather it is latest and of best quality. At Colive, the room comes with a bed, cupboard, a dedicated workstation and also a proper dining table in the common room.
Entertainment is taken care of
By now, the picture of serviced apartments that's created in your mind would be that of a modern, decked up room. But there's more to it and these additional features that are available at Colive powered coliving spaces are definitely going to raise your excitement quotient. Colive powered Serviced Apartments in Bangalore provide you a full-fledged entertainment zone as well as a fitness room. So you can make your weekends exciting by heading to the common area for some fun with your roomies, or watch a trending Netflix series. Ain't that exciting?
To wrap this up, we would just like to say that experience living in Serviced Apartments in Bangalore and we bet you would never feel like choosing the traditional rental accommodation setup ever again. Happy Coliving!!