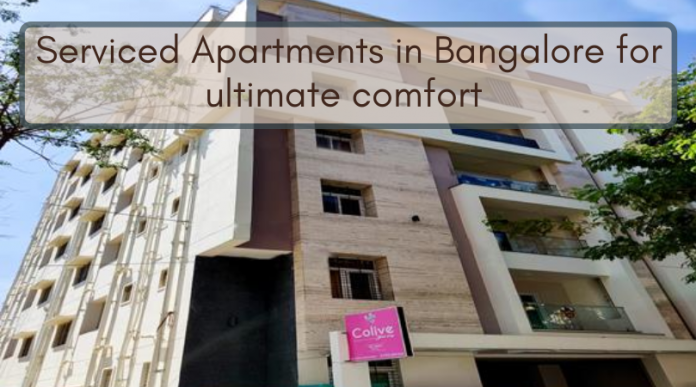 Serviced Apartments in Bangalore for ultimate comfort
If we had to describe Serviced apartments in one line then it would go like – Hotel like services and home like comfort. Yes! That's what Serviced apartments in Bangalore are all about. We know that you are exceptionally curious to know more about this rental accommodation category and that's why this blog will provide you all the necessary information related to what all you can expect from serviced apartments in Bangalore.
The leisure travellers as well as people planning to relocate to Bangalore for good job opportunities look for convenience, comfort and privacy in their rental accommodation. Having all this and much more has become a possibility with Serviced Apartments that not just provide ample space with quality furnishings but also ensure provision of add on services like housekeeping and laundry all inclusive of the monthly rental amount. Cool! Isn't it?
And how can we forget to mention that Serviced Apartments in Bangalore also provide you a community kitchen where you can prepare your convenience meals as well while binge watching your favourite Netflix show. Quite homely…Right?
So if we describe in a nutshell then Serviced apartments are more like home away from home owing to the freedom and comfort that they provide. Moreover, along with the room, you also get access to the common spaces like play area, fitness room, etc. Last but not the least Serviced Apartments in Bangalore are a cheaper alternative to many other rental accommodation options that fail to provide even half the facilities that you enjoy here at a very cost effective monthly rent.
Now when you are loaded with all the details about the Serviced apartments in Bangalore then let's also give you a sneak peek into where you can find one. The answer is Colive. Here you can have sundry Serviced apartment options to choose from based upon your area and budget preference. So quickly visit our website to grab the best deal for yourself.