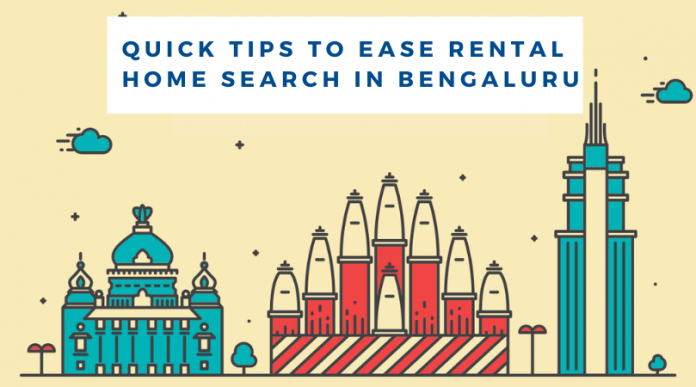 Are you looking for useful tips for rental home search in Bengaluru?
We can feel you! Yes… shifting to a new city is in itself a task but finding a good rental home is truly a challenge especially when you don't want to commit to a long term stay.
While you might be somewhat intimidated with the prospect of finding a rental property that you can call home, it's actually a fairly simple operation. Team colive is here to share a few tips for finding the best rental home or co-living space in your area.
Set your budget
It's always a good idea to draw up a budget before looking for a house. Ideally, you should spend no more than 30 per cent of your income on home rent. Do you find it doable keeping in mind other expense areas like commuting, shopping, recreation, etc.? Regardless of how you feel about the recommendation of 30 per cent; before you can find the property that's right for you, you need to calculate what price range you can actually afford in rent.
Search for rentals near your workplace
Having your rental accommodation close to your workplace not just saves travel time but also saves you from exertion. Hence, it's a good idea to opt for a rental home that makes living in a new city convenient for you by ensuring that not just the workplace but even other desired amenities are in close proximity. This however doesn't mean that you can automatically rent a property that is ideally placed but high on rent rather you should strive to find a rental home as similar as possible to this ideal location.
Start your search online
Quick online search can give you a fair idea about the real estate values in the city. There are various online rental search engines that allow you to narrow down your search based on quality, size, location and other factors. With the help of these websites, you can easily have a look at properties in the rental area and see what the usual price range is.
Opt for Broker Free Websites
In India, there are many rental web portals where you can find a perfect home for yourself, but majority of them are filled with brokers who charge good amount for finding you a room. Well, here you can save some money by opting for only those websites where brokers are not allowed. Colive is definitely your go to tech enabled rental accommodation platform where you can easily find your dream rental home without the interruption of any brokers.
Facebook Groups
There also exist various Facebook groups where you get the information related to the available homes for rent at different locations of the city. Everyday many people post their requirements on Facebook groups to find rental accommodation. These groups are of great help to those who are new to a city but at the same time it's important to be sure of the authenticity of the Facebook group to avoid any scam.
Ask your friends/colleagues for help
You can share your rental accommodation requirement with your friends or colleagues to get some good suggestions. They could have a vacancy for you if you ask them. You can opt for social media or DM to send across your requirements.
About Colive
Colive is a technology powered network of fully managed ready-to-move in homes, conveniently located in close proximity to IT parks and business hubs. Colive homes are fashionably modern and equipped with all modern tech enabled safety features. All homes are fully serviced & professionally managed while offering flexible & affordable options of modern living. The homes are targeted at single professionals & young couples who prefer living in a social community of like-minded millennials.