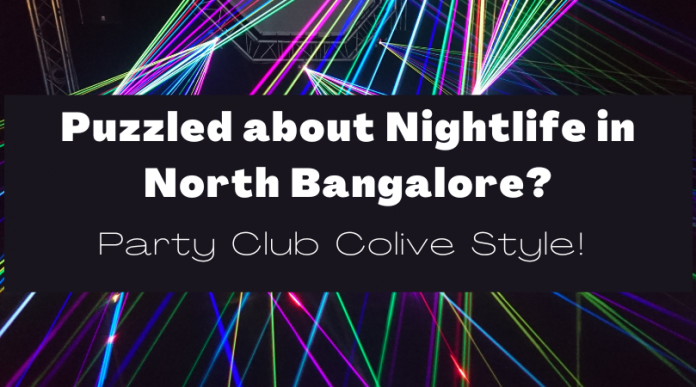 Puzzled about nightlife in North Bangalore? Party Club Colive style!
After a hectic week at work, all that we wait for is the WEEKEND!! But if you stay in the north part of Bangalore then there are very limited clubbing options available. And travelling to far-off clubs and lounges seems utterly tiring when all that you want to have is a relaxing weekend. If you are puzzled about the nightlife in North Bangalore then Colive has your weekend party plans sorted. Now you will party Club Colive style!
As you already know,Colive rental homes provide you not just the perfect living space along with desired amenities but also ensures dwelling in a community based atmosphere. And the community that parties together stays together. With that belief, every weekend theme based parties are organised at Club Colive hubs to bring the community together. Important Community occasions like Birthdays, Anniversaries, Home Coming Parties, Christmas, Holi, Eid, Diwali etc. are also celebrated with great enthusiasm. The residents whole-heartedly enjoy these fun-filled events. And if you are an introvert kind of a person who does not party much then also we have something unique for you.
Club Colive gives you the access to Premium Entertainment Lounges where you can comfortably stream your favourite movie or series. And this too sounds like a good weekend plan. Right? You can have access to these Entertainment Lounges at all Club Colive Hubs between 11 AM to 9 PM on all days. Cricket enthusiasts can also have the best experience of enjoying match in the comfort of a private audio-visual lounge.
Colive residents enjoy all these features and much more without having to pay anything extra apart from the monthly rental amount. What else can you ask for? So, the next time you are confused about the nightlife in North Bangalore, just hop into a Colive Weekend party and be sure of unlimited fun.