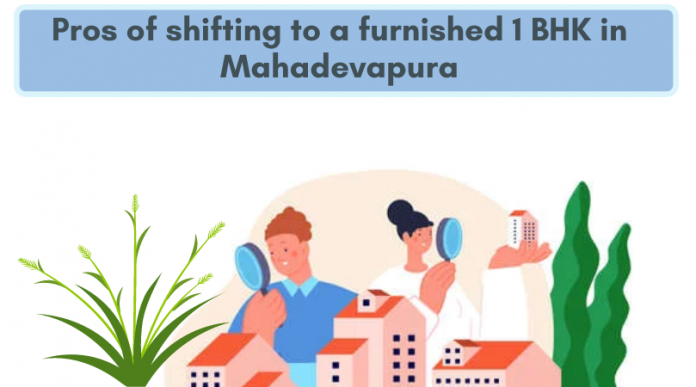 Pros of shifting to a Furnished 1 BHK in Mahadevpura
Curious about the pros of choosing furnished 1 BHK in Mahadevpura? Well! Firstly you are headed towards the right path if you already have this in mind to know how renting a furnished PG would benefit you over the non-furnished one. Here we would also like to add another category of rental homes that exists and is quite in demand; managed apartments. At Colive, we don't just provide you a room to stay rather we put utmost effort to provide you an experience that you would never regret. Colive powered homes would feel just like your own home as along with the keys we provide you the daily housekeeping, a seamless Wi-Fi connection, and a fully stocked kitchen too. That was a bit of knowledge from our side in case you didn't know about the managed apartments. Now, let's get started with the benefits of furnished 1 BHK in Mahadevpura.
Top Benefits of Renting a Furnished 1 BHK in Mahadevpura
Below are the top 3 Benefits of Renting a Furnished 1 BHK in Mahadevpura:
Value for Money
Money matters; we all know that! So, why spend extra money on buying new or even used furniture when you have the choice to opt for a furnished apartment. In fact, if you stretch your rental budget a bit, you are good to go for a nice fully furnished apartment and then too you end up saving ample money and effort.
Hassle-free
Now, if your home had all the classic furniture in place and you crave for the same in your rental apartment as well then you might end up disappointed. But do you at all feel that such demand is justified when you are just about to start your career. Obviously not! You must also consider the fact that moving in a non-furnished apartment, selecting required furniture from market and having the same carried to your floor involves a lot of hassle.  Are you ready for this hassle knowing that the rental home you are staying in is temporary and the next one that you would choose may or may not fit in the same furniture. Think on it.
Stress-free Move-in and Move-out
Moving to a new city already has a lot of tasks running in your mind. Now imagine how great it would feel to arrive at your flat and witness a ready-to-live home. Yes, it's as good as it sounds.Next, when you plan to shift to a new furnished flat for any reason, you don't at all need to carry the heavy load along. Simply pack your bags and you are good to go.
We hope that the above listed benefits of furnished 1 BHK in Mahadevpura would convince you to choose fully furnished flats over the non-furnished ones. And if you are still confused then simply go for the Colive managed apartments and be sure of enjoying a comfortable life in Bangalore. Happy Coliving!!