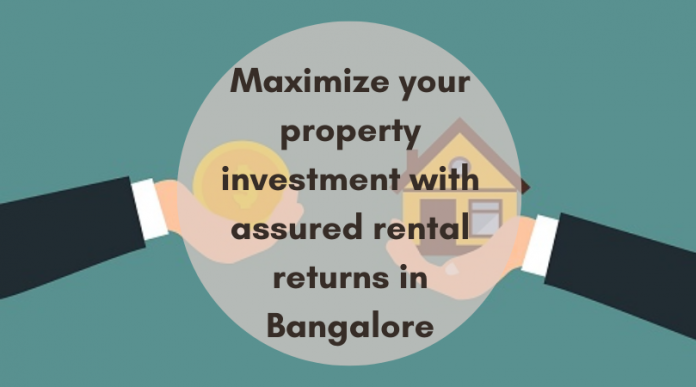 Maximize Your Property Investment with Assured Rental Returns in Bangalore
It is an undeniable fact that real estate is one of the biggest sources of income in India. In a city like Bangalore where cost of living is already high, investment in real estate paves way for extended earning through assured rental returns. As more and more people relocate to the city, the demand for rental accommodation is bound to increase and thus people possessing residential real estate can easily reap the benefit. Hence, real estate is not just an asset but also an alternate source of income to ensure stability, comfort and luxury. Apart from assured rental returns, other factors that guarantee real estate as the real asset are listed below.
Reasons ensuring that real estate is the real asset:
1. Safe Investment option
Though there are many investment options available like gold, stock market, crypto currency etc. but do you consider them as safe investment choices? Not really as these investment options are bound to regular fluctuations.  However, real estate is a good as well as consistent investment option keeping in view its growth rate over the years. Further, real estate offers assured rental returns as well.
2. Growth rate
The Indian real estate market is growing rapidly. Data suggests that the real estate sector is sure to grow to ₹65,000 crores in 2040, contributing 13% to India's GDP.
3. Assured coliving rental returns
Investing in residential real estate is a win-win situation. Firstly because real estate is a valuable asset that will only offer escalation in price over years. Secondly, you can reap assured rental returns on real estate investment. Many people in Bangalore are getting assured coliving rental returns on their residential real estate in the city.
4. Tax Saving
All know that home loans contribute to tax savings. One can easily save up to Rs. 1.5 Lakhs under Section 80C and Rs. 2lakhs on the payable interest under Section 24.
So, invest in real estate to reap assured coliving rental returns!