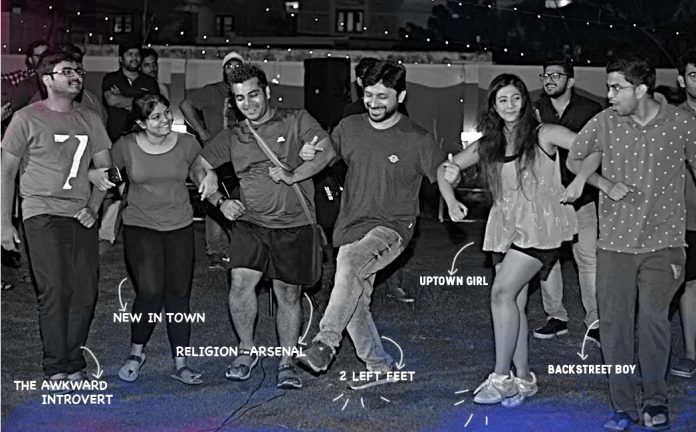 Entertainment comes in various forms when it comes to the millennial generation and the choices are expansive. This generation is all for sports, movies, dance, and music, but very short on time to do any of it. That latest Avengers movie in 4DX at PVR is put on hold because you cannot decide between that late-night show after work or that pending marketing presentation.
Honestly, you cannot tell me, that all of us haven't missed out on that Manchester Derby match on telly with our old buddies because of Monday work commitments. This generation is so stuck up with the idea of multitasking that we enjoy our meals and snacks with our laptops, not in the company of loved ones or friends. Heck, I am so used to the multitasking concept, that I finish my dinner with an episode of Black Mirror on Netflix because I have to hit the sack fast and be fresh for the next morning.
"Ironically Black Mirror is a Netflix produced Sci-Fi anthology series which revolves around the personal lives of people, humanity's twisted motivations in the current times and how technology manipulates each and every one of us."
At Colive, we understand all this; we know what it is like to live away from family and friends, working under immense pressure in a new city. Hence, we have strived towards bridging that gap between work and life – bringing work-life balance. We have introduced the Cinema/Projection room in two of our properties Grand Central in Sarjapur and Winster near Manyata Tech Park.
What can you do in the Colive Cinema/Projection room?
Connect to Netflix and watch the latest episodes of House of Cards Season 6, Daredevil Season 3 or if you are more inclined towards stand-up comedy, catch Vir Das' latest 'Losing it'.

House of Cards, Source: Netflix & Google

Celebrity talk-shows are your guilty pleasures; it's the same with another Coliver? Watch the latest episode of Koffee with Karan every Monday on Hotstar and it comes free.

Source: Google

Did you miss that latest DC or Marvel movie on the big screen? Don't worry, we have got you covered. Experience Aquaman and Avengers on the giant screen, not on your mobile or laptop screens anymore.

Source: Aquaman (DCEU) & Google

Book Now – Pg Rooms In Bangalore

Now, some of you who are inclined towards sports like me will not be satisfied with binging on Netflix or watching Karan Johar and his celebrity friends. We prefer the crowd, we prefer the excitement and we prefer the nervous tension of that last ball to go and four runs needed. That last-minute penalty kick given in a Manchester United vs City game is what makes our adrenaline spike with the rush, followed by the relief of seeing your team win and celebrating with friends and fellow Colivers.
Just to get you started, here's a list of the next few big matches to come in the English Premier League:
| | |
| --- | --- |
| 12/01/2019 | Tottenham Hotspur vs Manchester United |
| 19/01/2019 | Arsenal vs Chelsea |
| 02/02/2019 | Manchester City vs Arsenal |
| 09/02/2019 | Manchester City vs Chelsea |
| 23/02/2019 | Manchester United vs Liverpool |
| 09/03/2019 | Arsenal vs Manchester United |
And, since we are the cricket crazy nation. Here's a few of Indian cricket team's next few encounters down under:
| | |
| --- | --- |
| 12/01/2019 | Australia vs India – 1st ODI |
| 15/01/2019 | Australia vs India – 2nd ODI |
| 18/01/2019 | Australia vs India – 3rd ODI |
The key to the world of entertainment at Colive is now in your hands. I have shown you the doorway, you have to walk through it and make your next big plan in the Colive Cinema room.
Book Now – Pg In Marathahalli
Find out more about Co-living at www.colive.com