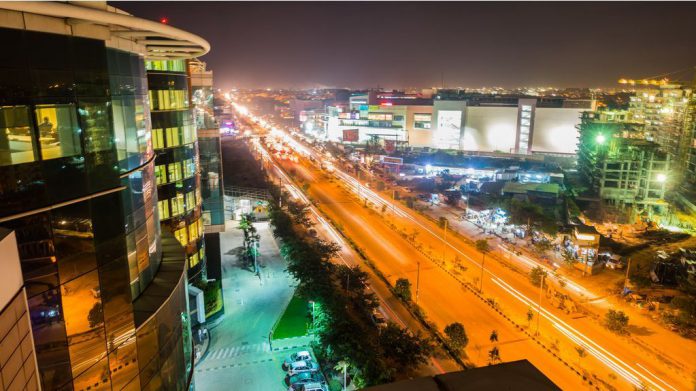 IT hubs and ITeS (Information Technology Enabled Services) offices make for 70% – 80% of the working class in Bangalore. A generation between the ages of 23-32 comes down to the Silicon Valley of India to start their careers or continue them in the IT industry. Every year there is a steadily increasing influx of youthful exuberance into Bangalore, thus increasing the demand for homes as well.
Sarjapur Road is located in the southeastern part of Bangalore. It is a 20 km stretch that connects Sarjapur with Madiwala and Silk Board. This stretch is becoming one of the sought after micro markets for real estate along with localities in Whitefield and the Outer Ring Road.
In our previous feature: Co-Living – Rent a lifestyle; we mentioned that the current generation of working-class consist mostly of Millennials and Gen-Z. They have little time on their hands to create and value assets, they prefer to enjoy the experience of luxury living and make a very economical decision when it comes to renting homes.
Co-Living in Sarjapur?
Co-Living though applied to the Millennial generation is a concept that has been prevalent in the Americas since the 1970s. The basic idea lies in providing affordable furnished homes with all kinds of modern amenities and luxuries, along with a feeling of community with like-minded individuals.
Colive has worked towards bridging that need for modern rental homes with zero restrictions, while also growing a community of compatible individuals where new friendships and relationships can foster.
Colive has some premium properties in Sarjapur opposite to Wipro Headquarters.
Colive Broadway & Grand Central:
The two standalone buildings located next to each other, off the service road opposite to Wipro Headquarters in Sarjapur is designed with the concept of Manhattan in mind.
The buildings have an elaborate lobby/lounge area with white picket fence design.
The cinema/entertainment area complete with the projector and screen is furnished in terraced style seating with benches on the ground floor.
Rooms are in single and double sharing style with modern designs in simple and clean colors.
The buildings come equipped with all modern amenities and a fully equipped fitness area.
Living in Sarjapur? Where can you chill?
If you are working in Sarjapur, the chances are from all that traffic, long working hours and boring food courts, you will be pretty bummed out. Well, luckily for you, Sarjapur's hangout scene is pretty chill and matches up to that of Koramangala and Indira Nagar.
Top 3 places where you can put your feet up:
Big Brewsky: If you have stayed in Bangalore for a while and haven't seen this place, then you are probably living under a rock. Big Brewsky boasts a gorgeous pool with a bar and sitting arrangement around it. Poolside chill scenes with craft beer in the evenings are the USP of this place.
Rural Blues: Once you walk into Rural Blues, you get the feeling that you are in Santorini and not in Sarjapur. If you crave a Mediterranean ambiance in the middle of Bangalore, this is the place for you.
Sarjapur Social: If you have been to any of the branches of Social in Bangalore, you know what to expect here. The latest offering by the brand Social after Whitefield, Church Street, and Koramangala blend Desi feel with a modern bar and restaurant styles.
Sarjapur is the current hotspot for Millennials and Gen-Z to reside in, what with Koramangala and Indira Nagar already crowded out. IT giants like Wipro and Infosys have campuses here and the location is easily accessible to other IT hubs in Electronic City. If you work in Sarjapur or are looking for a place to live and enjoy in Bangalore, consider renting a Co-Living place in the area.
Find out more about Co-living at www.colive.in