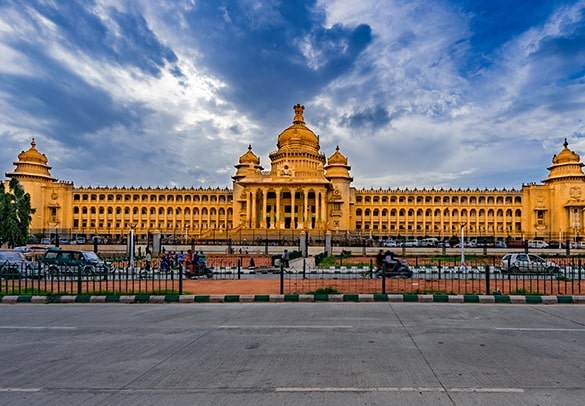 Bangalore is one of the major metropolitan cities in India. It offers attractive educational and work opportunities for the youth. Every year thousands of career focused youngsters shift to the city and are always on the lookout for the best place to live in Bangalore. However, the hunt for the best place in Bangalore can be a challenging task for a novice.
Few of the qualities that an ideal location must possess are-
Ease of conveyance and connectivity
Affordable accommodations
Proximity to commercial and recreational centres
A decent neighbourhood and,
Greenery
Based on above-mentioned pointers,
The Best Places to Live in Bangalore are as Follows:
Indira Nagar:
This is the most preferred area and arguably the best place to live in Bangalore. It is home to a lot of startup companies and various happening pubs. Indira Nagar is a distinguished commercial centre in Bangalore. Bommanahalli metro station and Doopanahali bus depot, make it easier for the public to travel across the city.
Marathahalli:
It is comparatively cheaper than various other places and connects easily to Whitefield and other IT hubs by the Outer Ring Road. Situated in the suburbs of Bangalore, Marathahalli is also near to HAL Airport and many other shopping malls.
Malleswaram: 
Malleswaram is considered by many to be the best place to live in Bangalore owing to its cultural heritage and traditional feel. This area is filled with eateries serving traditional South Indian food. It also boasts of lush greenery in the form of tree-lined avenues, making it a pleasant spot to settle in.
Koramangala:
One of the best-connected areas in Bangalore and home to the Forum Mall, Koramangala is a flourishing locale with many upmarket residential apartments. Moreover, it also consists of many happening party joints for the youth in the city.
Hebbal:
If you prefer to settle away from the crowd and chaos of the city then Hebbal is the best place to live in Bangalore. India's largest flyover, Hebbal flyover connects the residents in this area to the rest of the city.
Jayanagar:
Jayanagar is a preferred destination for families looking for accommodation. It has easy access to areas like Basavangudi, JP Nagar and BTM Layout. The living cost is also moderate as compared to the rest of Bangalore. 
Ulsoor: 
It is in close proximity to MG terminal and includes tourist attractions such as the Ulsoor lake and various beautiful temples. It retains the old charm of Bangalore.
Whitefield: 
For the entire crowd of IT professionals, Whitefield is the best place to live in Bangalore. It is a posh area, consisting of several software companies and also leisure joints. It is situated at a juncture between the major highways of Hyderabad and Vizag.
One may also seek for co-living quarters that come with lavish living amenities at a very affordable budget. 
These are just a few of the many captivating places that Bangalore has to offer. Each destination reflects the city's rich heritage, vibrant culture, and modern aspirations, making a visit to Bangalore an unforgettable journey of exploration.
Colive offers fully-managed rental rooms in Whitefield, Jayanagar, Hebbal, Koramangala, Marathahalli and Indira Nagar. Since they are also among the few best places in Bangalore, the co-livers living in these places find themselves at the centre of all the major facilities. To know more about the new-age furnishing homes with a community living.