Bengaluru is one of the finest examples of what we call urban India. However, this does not mean that Bengaluru lacks in a rich culture or in its love for the past. And to prove this, the city has its share of good museums that depict the rich heritage of India.
Here are the best 5 museums in the city that you must explore: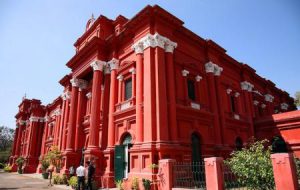 One of the oldest museums in Bengaluru, the Government museum was opened for public in 1886. Its two floors comprise 18 galleries, exhibiting various archaeological and geological collections such as coins, inscriptions, jewelry, and sculptures. The museum also exhibits the Halimidi inscription, which is known to be the oldest Kannada inscription to have ever been found.
Location: Kasturba Road, Bengaluru
Timings: 10 AM – 5 PM (Closed on Mondays)
Entry Fee: INR 20 for adults; INR 10 for children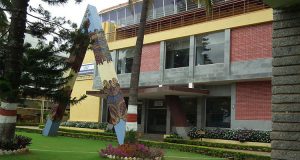 Hindustan Aeronautics Limited (HAL) is the organization which runs this one-of-its-kind aerospace museum in Bengaluru. This museum is one of the greatest attractions for the people fascinated by the field of aviation. It's exciting to learn about the history of aviation and aeronautics in India which makes this museum definitely a must-visit place in Bengaluru!
Location: HAL Old Airport Road, Bengaluru
Timings: 9 AM – 5 PM
Entry Fee: INR 50 for adults; INR 30 for children up to 18 years; Free for children up to 3 years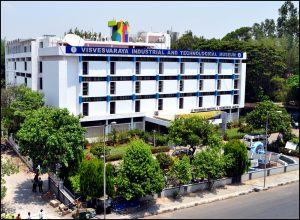 Visvesvaraya Industrial and Technological Museum was established in memory of Bharat Ratna Sir M. Visvesvaraya. Spread over an area of 4000 sq. m, this museum attracts millions of visitors for its incredibly rich collection of science exhibits and interactive displays. There are seven permanent exhibition halls in the museum dedicated to different principles of science and two separate halls for special exhibits.Dinosaur Enclave and the replica of the famous Wright Brothers aircraft 'Kitty Hawk' are some of its most popular displays.
Location: Kasturba Road, Bengaluru
Timings: 9:30 AM – 6 PM
Entry Fee: INR 85 for general visitors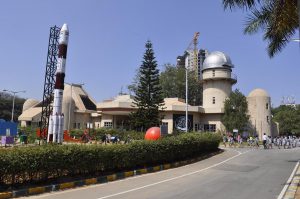 Nehru Planetarium is named after India's first Prime Minister, Jawaharlal Nehru. Established in 1989, the Planetarium is not merely a visual delight for children and adults but also an informative experience. From how stars form to how planets evolve, from the origin of life to human's space expeditions, from how gravity works to how eclipses happen – the planetarium explains it all.The charming show of 'The Sky Theatre' is also a must-see.So, if you love to explore about the outer space then this museum will help unravel all the mystery in the most interesting way.
Location: Sri T, Sankey Rd, High Grounds, Bengaluru
Timings: 10:30 AM – 5:30 PM
Entry Fee: Adults: INR 75
School students/Children (up to 16 years): INR 50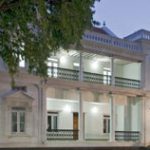 If you are an art enthusiast then the National Gallery of Modern Art is a must-visit place for you in Bengaluru. The gallery opened in 2009 and is known to possessan exquisite treasure trove of artworks. Some of the well-known artists whose artworks are featured here include Rabindranath Tagore, Raja Ravi Verma, and Amrita Shergill.
Location: Palace Road, Bengaluru
Timings: 10 AM – 5 PM (Tuesday-Friday) Closed on Mondays
Entry Fee: INR 20 for Indians; INR 500 for Foreign Nationals
And we believe that your weekend plans are already sorted! Enjoy!!